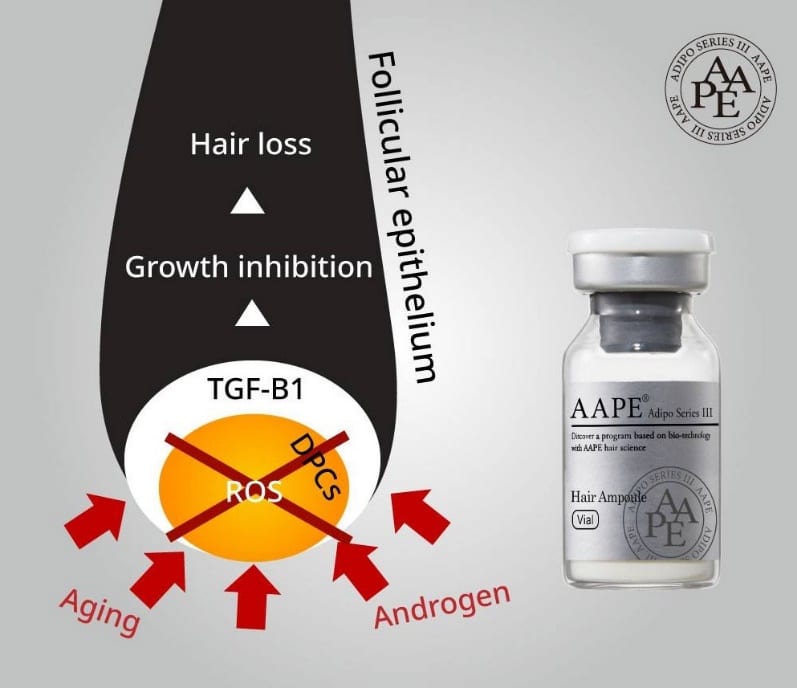 AAPE AND PRP FOR HAIR LOSS TORONTO
Alopecia is a serious issue that impacts many people's lives in Canada. In fact, over 50% of men and 33% of women suffer from alopecia, commonly known as hair loss: a progressive disease that may affect confidence, self-esteem, job opportunities, and personal relationships. Today, traditional non-invasive treatments require patients to take a drug or use topical medications, such as Propecia or Minoxidil, every day for the rest of their lives, and also likely with certain side effects.
More invasive hair loss treatments such as hair transplants require costly, painful surgery. The good news is, Toronto and Richmond Hill-based Hair Loss Clinic is stepping up with alternative therapies that are free from these downsides. The Hair Loss Clinic recently announced they are now offering AAPE (Adipose-Derived Stem Cells), (Platelet-Rich Plasma) PRP for hair loss, Pharma Hermetic Hair Recovery Program, and SMP (Scalp Micropigmentation) therapies.
AAPE hair loss therapy
AAPE® is advanced adipose-derived stem cell conditioned media. It contains hundreds of growth factors and proteins. AAPE® maximizes the revitalizing effects of your skin and hair follicles with its unique protein formula. It is Chosen by over 30 countries and used by 3,000+ doctors.
AAPE® is the first FDA approved product based on stem cell described in SCI journals with clinical results in humans supported by over 20 papers and 28 worldwide registered patents.
Key Factors Of AAPE®
Stem cell technology for skin cell regeneration and restoration. AAPE® is a mixture of refined growth factors extracted from human adipose-derived stem cell conditioned media. It induces collagen synthesis in dermal cells to maximize the revitalizing effects of the skin and hair follicles.
Human sources
Biocompatible non-recombinant growth factors derived from human source ADSCs have minimal side effects
Natural composition
Natural composition of the various growth factors derived from ADSCs can provide the best biological activity
Synergistic effect
Each growth factor has pharmacological effects but combination of growth factors may enhance the pharmacological action of single protein
Efficacy
The unique protein composition of AAPE renders it offering various promising uses. The serum treatment can help regenerate the facial fat affected by facial fat atrophy due to the natural ageing process. AAPE replaces the facial volume lost with age and helps the skin rejuvenation by skin repair from inside out. Besides skin rejuvenation, AAPE on the scalp also stimulates hair growth and reverses balding effects by regenerating ageing hair follicles with any need for a hair transplant surgery.
Being the first product based on stem cells (SCI Journals) with clinical results in humans, AAPE is a promising treatment that ensures desired results. The brand AAPE is approved by medical professionals and dermatologists based in Japan, Korea, and the USA, with over 600,000 clinical treatments by over 3,000 dermatologists in more than 30 countries globally. In Japan alone, AAPE is used for hair growth with a clinical hair program in more than 200 clinics.
PRP for hair loss therapy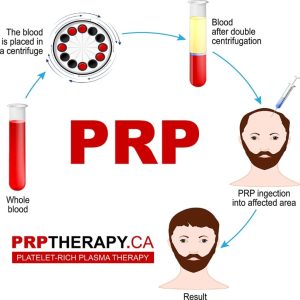 Platelet-rich plasma (PRP) has become a proven method for the treatment of androgenetic alopecia. Many patients have experienced great success with this in-clinic hair loss therapy.  Androgenic alopecia, also known as Male Pattern Hair Loss (MPHL) and Female Pattern Hair Loss (FPHL) is a common, chronic hair loss disorder affecting both men and women. It is characterized by progressive hair loss and affects up to 80% of men and 40% of women. PRP or Platelet-rich plasma, is an autologous preparation of platelets in concentrated plasma using your own blood.  The current methods by which PRP is prepared report 300-700% enrichment, with platelet concentrations consequently increasing to more than 1,000,000 platelets/L.
Hair Loss Clinics began using PRP in dermatology after researchers found that high concentrations of platelets in plasma cells can promote hair growth by prolonging the growing phase of the hair cycle. Our PRP technician will draw your blood and spin it in a centrifuge to separate out the platelets and plasma. Using a micro needling device, the plasma is injected into the scalp where hair loss has occurred. It usually takes minimum of 3 months to see an improvement.  Most clients, both male and female, can expect to see a 25% to 40% increase in hair that they have lost.  PRP Therapy for alopecia works best if your hair loss occurred within 5 years or so.  It is more challenging to wake up hair follicles that have been dormant for a long time.
If you are suffering from androgenetic hair loss, please give Hair Loss Clinic a call or fill out their FREE online assessment form at:
https://hairlossclinic.ca/hairloss-assessment/
A trichologist will assess your particular issues and can recommend the best treatment plan for you.
Hair Loss Clinic specializes in non-prescription hair loss treatments such as AAPE, PRP, SMP, and Laser Therapy. Clinics in Toronto and Richmond Hill.
Comments are closed.