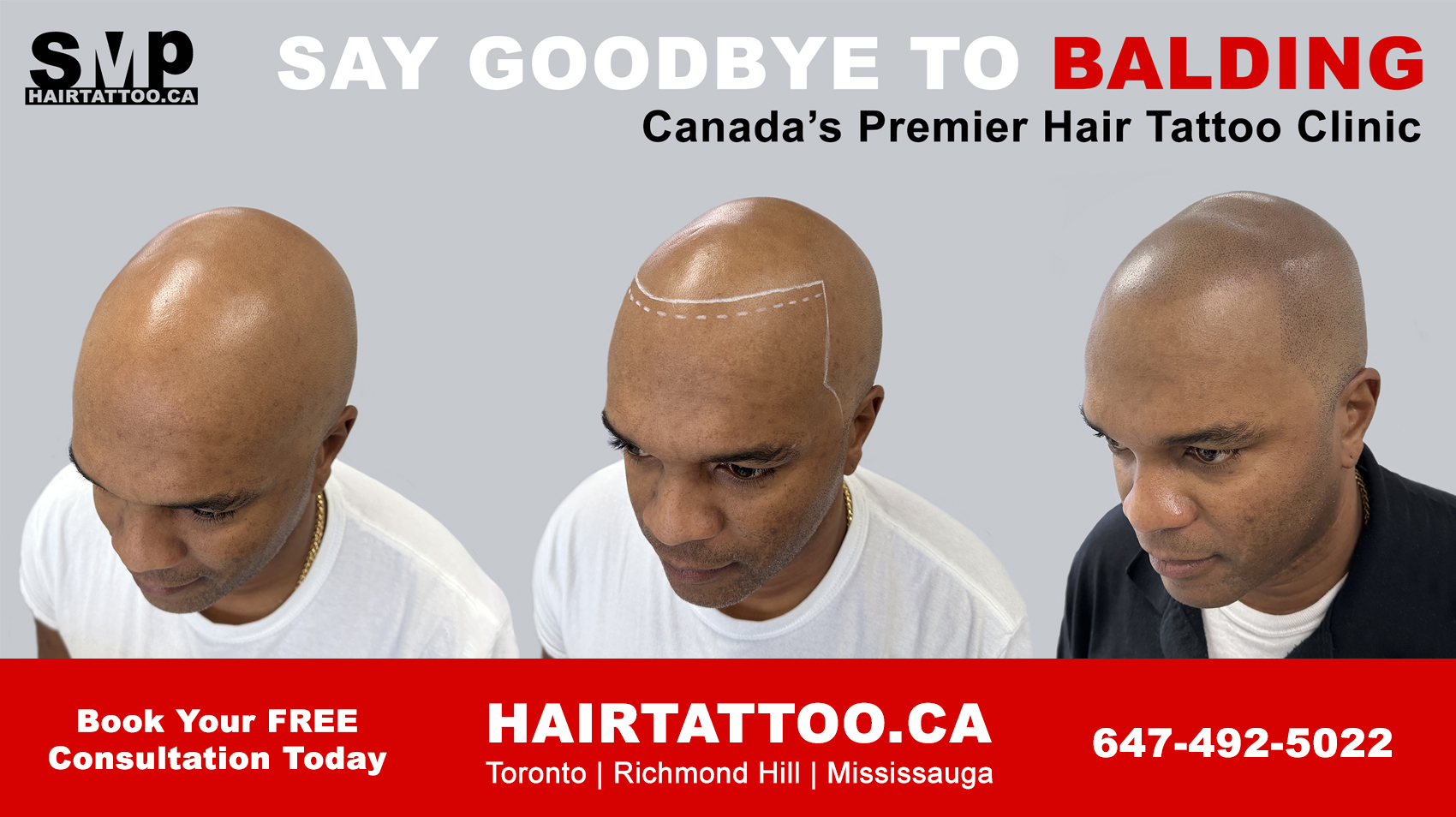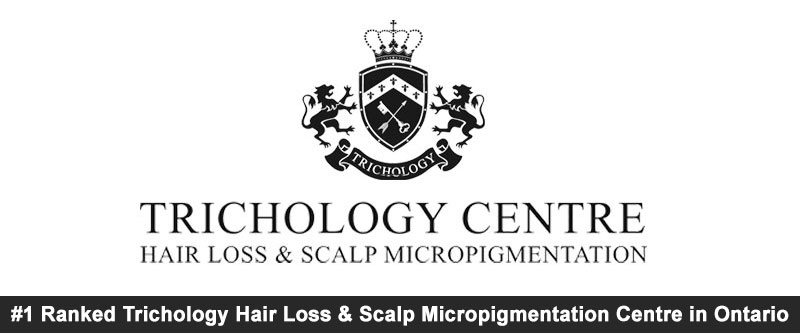 SCALP MICROPIGMENTATION: Hair Tattoo Benefits, Before & After
About HAIRTATTOO.CA
WE ARE THE FIRST CLINIC IN CANADA TO PROVIDE SCALP MICROPIGMENTATION  FOR CANADIANS
HIS Hair Clinic Canada | HAIRTATTOO.CA is Canada's first clinic to offer the revolutionary SMP® Scalp Micropigmentation hair loss solution. As pioneers in the field, we have transformed the lives of countless Canadians with our natural-looking, long-lasting results delivered by a team of skilled practitioners trained by the inventor of SMP, Ian Watson. We set the benchmark for SMP treatment in Canada using the latest techniques and equipment.
Our commitment to top-quality care and service has earned us an excellent reputation in the field of SMP. At HAIRTATTOO.CA, we help clients regain their confidence and self-esteem through our SMP treatment, and we continue to be the original and trusted provider of SMP in Canada. Trust us to deliver natural-looking, long-lasting results that will transform your life.
What is SMP Scalp Micropigmentation?
Welcome to the Toronto Scalp Micropigmentation | Hair Tattoo Clinic. If you are investigating this hair loss procedure for the first time, we welcome you to continue reading and contact us if you have any questions. We offer a free consultation either online or in-clinic at one of our three SMP locations in GTA.
SMP was invented in the UK in the early 2000's by Ian Watson of His Hair Clinic. Our staff were fully trained and certified my Mr. Watson in the UK and since have performed hundreds of scalp tattoo procedures in the Toronto area.
So you are in good hands when it comes to the expertise that is expected of SMP artists performing this technical yet artistic procedure.
Unlike a hair transplant, SMP is a non-surgical procedure that replicates the look of real hair follicles by placing tiny pigment into the scalp using ultra fine needles.
Both men and women are ideal candidates. Men usually require a hairline tattoo to recreate the hairline due to androgenetic alopecia. For women who often have diffused hair loss, SMP can add density and fullness to thinning hair.
TOP QUESTIONS ANSWERED ABOUT SCALP MICROPIGMENTATION.
CLICK HERE FOR OUR MAIN  SCALP MICROPIGMENTATION | HAIRTATTOO.CA WEBSITE.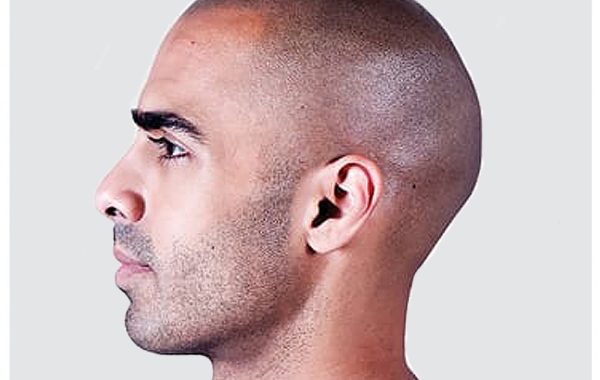 Toronto, Richmond Hill, Mississauga In-Clinic or Facetime Consultation
Book Your Free Consultation Today Or Call (647) 492-9093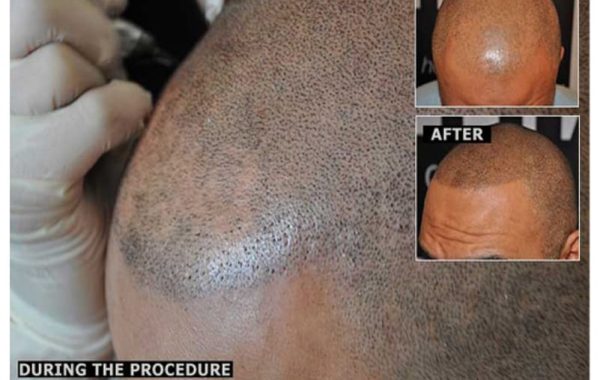 DOES SMP LOOK REAL?
Micro scalp pigmentation is a non-surgical solution to hair loss that allows you to have the appearance of fuller hair without invasive transplant surgery.  Also known as hair tattoo or SMP hair, the process involves tattooing the scalp with tiny hair-like tattoos that replicates a clean-shaven buzz cut look.
SMP service has helped thousands of men and women achieve natural-looking hair and regain confidence in their appearance.
SMP Offers:
Give you the appearance of fuller, thicker-looking hair
A permanent solution to alopecia
Instant professional results
Restore a receding hairline natural looking hairline
Regardless of the level of hair loss, you are experiencing; you can achieve a permanent camouflage to blend in with your existing hair.
You can hide the associated scars if you've had prior hair transplants, burns, or scars.
More affordable than hair transplants and heals much faster.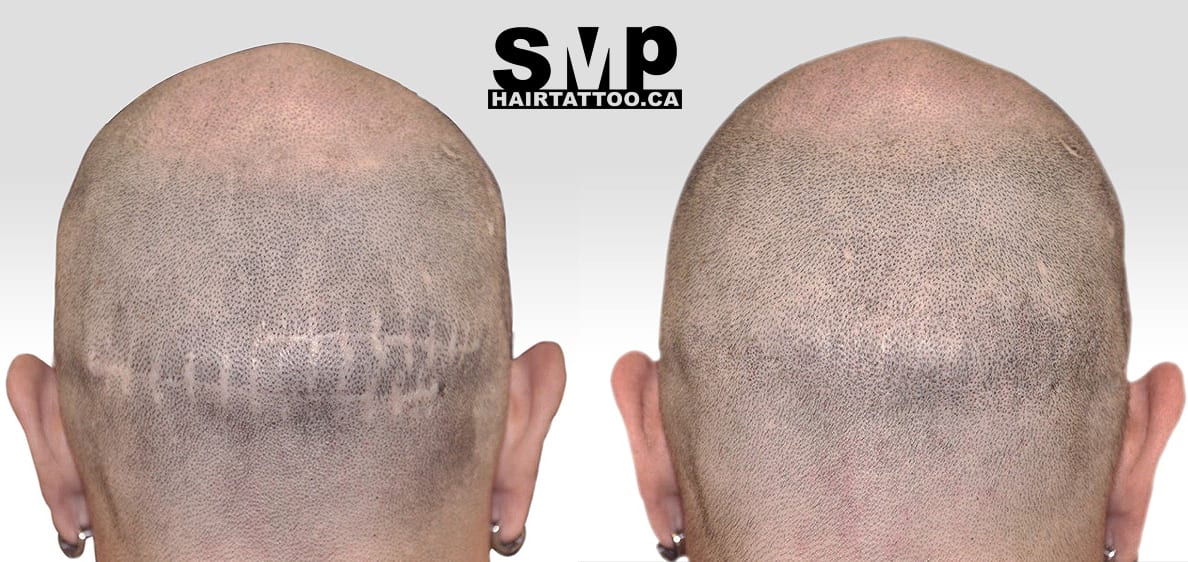 WHY CHOOSE US TO DO YOUR SCALP PIGMENTATION?
Don't settle for the cheapest option when looking for the right place to get Scalp micropigmentation. You should prioritize quality and choose the best to ensure you get the desired outcome with newfound confidence. The SMP procedure has grown in popularity, and many unqualified people have attempted to replicate it.
It takes years of experience and knowledge to perfect this technique, so one should not go to a standard tattoo studio, permanent makeup provider, or clinic with inadequate experience for this specific treatment.
Regular tattoo studios, permanent make-up practitioners or clinics with insufficient knowledge or experience under any circumstances should not practice using SMP techniques as a solution for alopecia.
Did you know that we were the innovators of SMP hair? Yes, we developed the technique in 2002 before anyone knew what SMP was. His Hair Clinic is the worldwide leader in SMP, a registered trademark of theirs.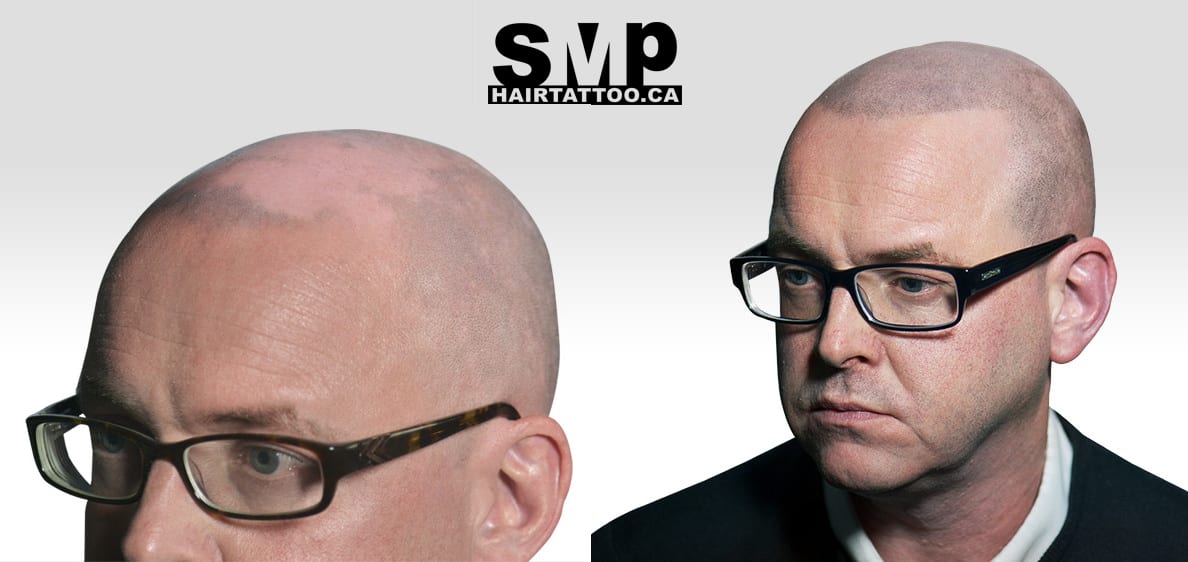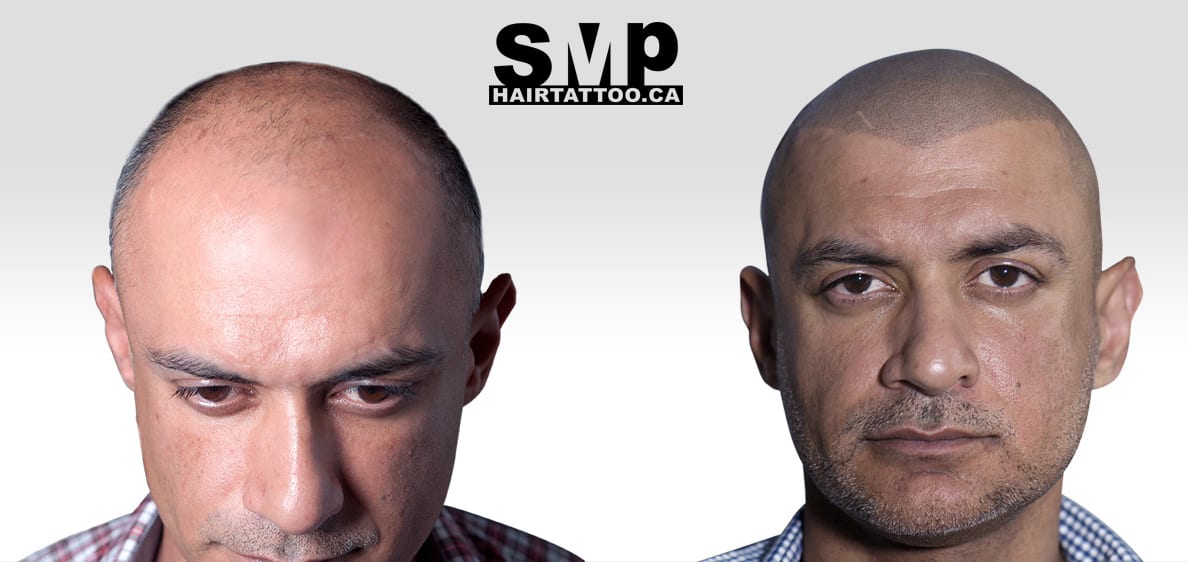 WHO INVENTED SMP HAIR?
HIS Hair Clinic UK has been the leader in the SMP hair tattoo industry for over two decades. Our team of experts boasts the highest-quality results, experience and knowledge, making us the most acclaimed provider worldwide.
We are pioneers in cosmetic and medical scalp micro-pigmentation, dedicating years of effort to perfecting the technique as an inexpensive, effective, and immediate alternative to surgery for people with alopecia.
Hair Tattoo Clinic is not a beauty centre, hair salon, or tattoo studio but is run by qualified personnel who His Hair Clinic UK has trained. Our micro pigmentation treatment is a combination of science and artistic talent in the area of trichology.
SMP hair treatments are unique; the technique is safe, you won't regrets and the results are immediate. Tattoo hair represents exceptional value for money compared to other surgical, cosmetic, and pharmaceutical solutions.
IS A SCALP TATTOO A TATTOO?
Yes and No. SMP hair is a process that is distinct from a typical tattoo. The technician must use different techniques and needles and choose colours and depths suitable for the individual's skin and desired look. This is why it is often called a "Hair Tattoo."
The needles used are less deep than typical for tattoos, and the pigments used are specially formulated and tested not to change colour with time. Three needles are grouped to ensure consistent results for micropigmentation scalp treatments.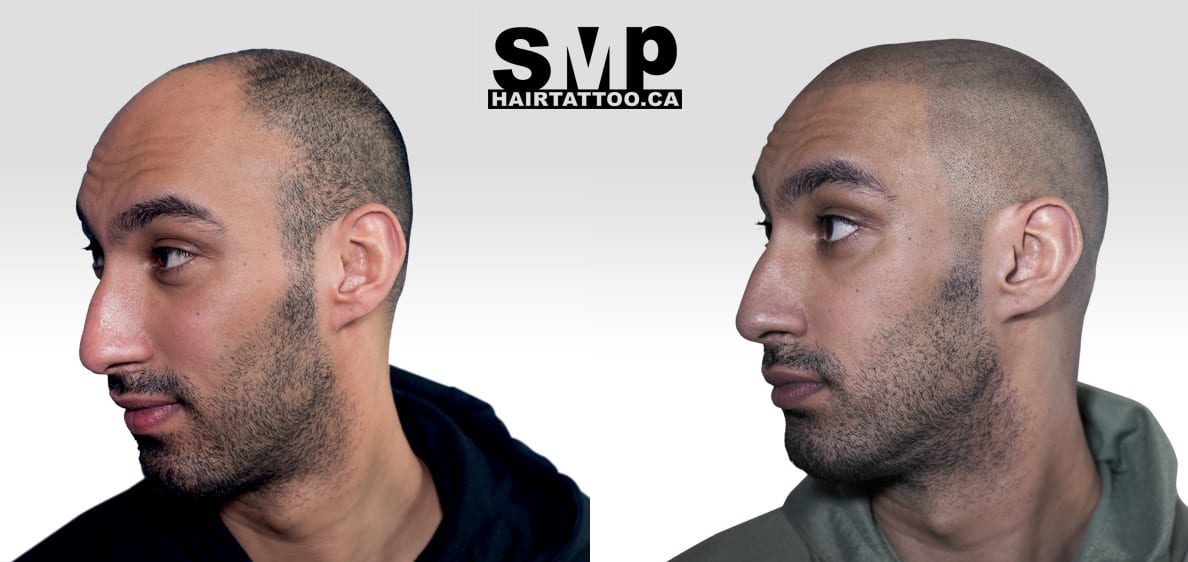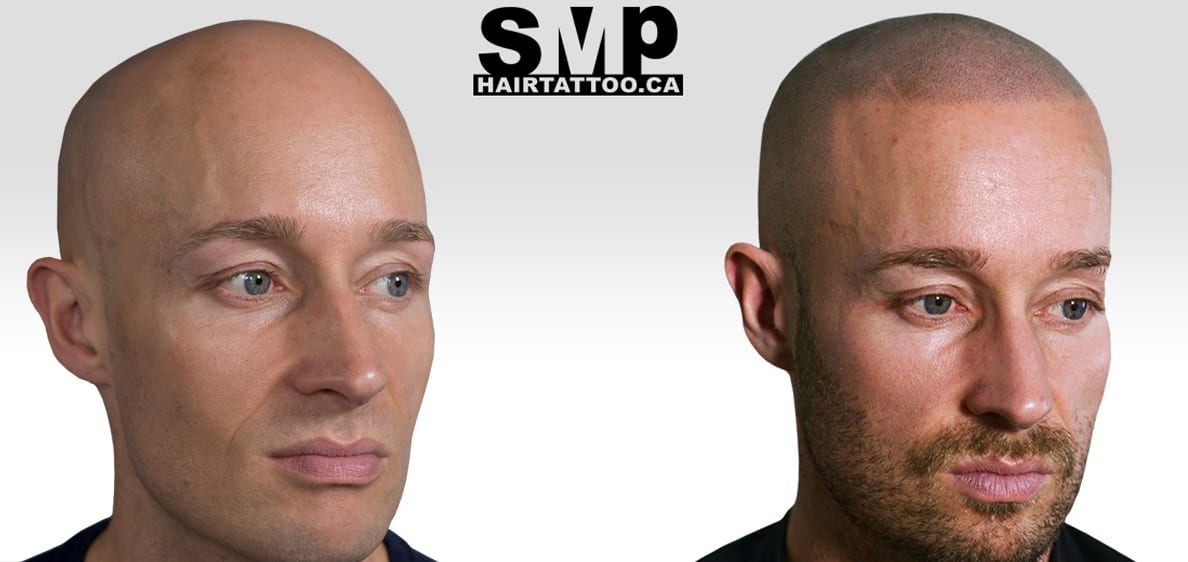 SMP® SCALP MICROPIGMENTATION IS IDEAL FOR BOTH MEN AND WOMEN HAIR LOSS SUFFERERS
SMP HAIR IS USED TO TREAT:
Hair loss for men
Male pattern baldness
Hair loss for women
Thinning hair
Receding hairline
Hair transplant scars and other scars
Scarring Alopecia
We are pioneers in the SMP hair industry, providing our customers with unmatched expertise and knowledge in micro scalp pigmentation.
At our clinics, we know the sensitive issue of hair loss and have crafted our environment to be a relaxed and private atmosphere for all genders. If you are experiencing alopecia and would like to explore the possibility of a hairline tattoo or other options, please call us at (647) 492-5022.
WHAT IS THE COST FOR SMP®?
The cost of micro pigment will depend on the amount of coverage required on your scalp and if any scars are present.  The lower end of the price range is for Norwood I and Norwood II clients who want to modify their hairline or add additional density in small areas.  The higher end of the price range is for Norwood VI and VII clients with little real hair remaining.
Scars are more difficult to predict, and the pricing varies on a case-by-case basis. We will give you a cost analysis upon your free consultation visit at our clinic. Scalp Micropigmentation cost, on average, between $3,000 to $4,000. Usually, three sessions are done.
What Should You Look For in a SMP Clinic?

A reputable SMP clinic should have many before and after photos of their past clients to show you.
Scalp micropigmentation fail and what to do to prevent it.
It should have many good Google reviews.
SMP artist should show you his/her training certification.
It should have a clean and sterile setting with a sink and pre-packaged needles that can be opened in front of the client.
It should have barrier protection (such as nitrite gloves, barrier tape, and guards on the SMP treatment device) to ensure safety during the procedure.
Before and After
Q&A
Are there any risks?
It is important to know that any medical procedure carries risks, which is also true for SMP. Similar to tattoos, SMP involves injecting pigment into the skin and can cause allergies, infection, or other issues if not done correctly. However, no formal training is required to become an SMP artist, so it is essential to research and find a reliable practitioner.
DOES SCALP MICROPIGMENTATION DAMAGE HAIR FOLLICLES?
Scalp micropigmentation does not damage hair follicles. You will not lose additional hair due to SMP. A hair tattoo does not grow hair; it only gives the illusion of very short hair.
HOW MUCH DOES SCALP MICROPIGMENTATION COST?
Scalp micropigmentation ranges from $2000 to $4000 on average, with usually 3 sessions included in the price. The price will vary depending on the amount of coverage required.
DOES SCALP MICROPIGMENTATION WORK?
If done by a professional SMP artist, yes, absolutely. Even at close range, a hair tattoo can look very realistic. However, it all depends on who does the SMP. We recommend going to an experienced SMP clinic with good reviews.
IS SCALP MICROPIGMENTATION SAFE?
SMP hair is a very safe procedure. It is non-invasive, unlike a hair transplant which is a surgical procedure. It is very rare to get an infection with scalp micropigmentation.
WHAT IS MICROPIGMENTATION EYEBROWS?
Micropigmentation eyebrows use another technique called micro-blading. Instead of using needles like SMP, microblading uses tiny blades. It mimics the look of real eyebrows with lines instead of dots.
DO YOU HAVE TO SHAVE YOUR HEAD FOR SCALP MICROPIGMENTATION?
It depends. If you have enough existing hair, you may want to use SMP to add density to your scalp and make it look fuller. Women who do scalp micropigmentation do not need to cut their hair.
DOES MICROPIGMENTATION FADE?
Micropigmentation last, on average, about eight years. During the eight years, it will slowly fade. However, you can do a touch-up every few years to refresh the look of the hair tattoo.
DOES SCALP MICROPIGMENTATION HURT?
Each person experiences pain differently. Although SMP is uncomfortable, everyone goes through with it without any issues. We recommend taking some pain medication before your treatment.
What is the aftercare?
Post treatment you should avoid sweating, such as heavy exercise, steam rooms, and hot showers. Wear a shower cap for the first 3-5 days and avoid rubbing or scrubbing your scalp.
FREE ONLINE HAIR LOSS ASSESSMENT FORM
Do you have any problems with alopecia or scalp issues? Get the assistance of a Certified Trichologist in Toronto and the greater Toronto area to examine and offer you a hair loss solution to aid in treating your condition. Begin by submitting our Trichology Assessment Form online.
Comments are closed.