SCALP MICROPIGMENTATION – Hair Tattoo
Scalp micro pigmentation is a non-surgical solution to hair loss that allows you to have the appearance of fuller hair without invasive transplant surgery.  Also known as hair tattoo or SMP, the process involves tattooing the scalp with tiny hair like tattoos that replicates a clean-shaven look.
SMP has helped thousands of men and women achieve natural looking hair and regain their confidence in their appearance.
Scalp Micropigmentation offers:
Give you the appearance of fuller, thicker looking hair
Permanent solution to your hair loss
Instant professional results
Restore a receding hairline natural looking hairline
Regardless of the level of hair loss you are experiencing, can achieve a permanent camouflage to blend in with your existing hair.
If you've had prior hair transplants or burns or scars, can hide the scars associated with those.
More affordable than hair transplants and heals much faster.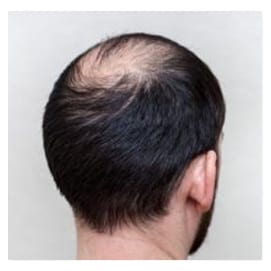 ADDRESS
Toronto, 225 Wellesley St East #5
Richmond Hill,9212 Yonge St #6
Toronto Midtown,3050 Yonge St
EMAIL
laserwellnessclinic@gmail.com
WORKING HOURS
Mon-Sat 9:00-18:00
Sunday CLOSED