CENTRAL CENTRIFUGAL CICATRCIAL ALOPECIA (CCCA) | HAIR LOSS CLINIC TORONTO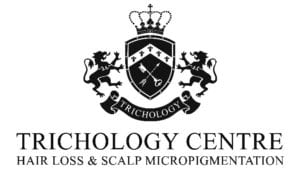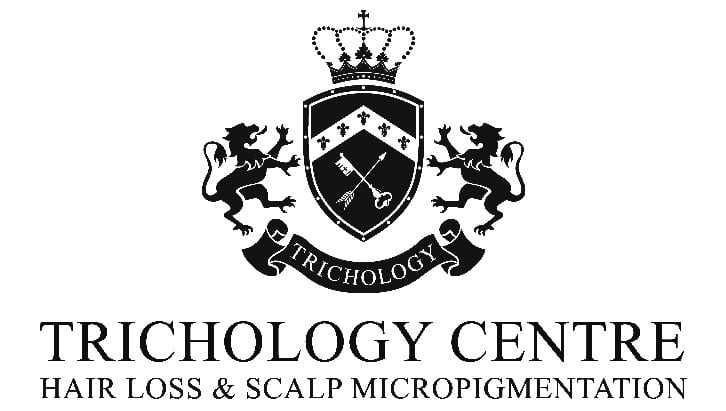 FREE ONLINE HAIR LOSS ASSESSMENT FORM
What is Central Centrifugal Cicatricial Alopecia (CCCA)?
CCCA is a specific type of scarring (cicatricial) alopecia resulting in permanent hair loss.  It is the most common form of hair loss seen primarily in women of African descent. Hair loss in CCCA begin at the vertex and middle region of the scalp and then spread centrifugally in all directions.
This is different than other female hair loss conditions such as female pattern baldness and telogen effluvium, which is more diffused hair loss.
All CCCA variants have the following characteristics in common:
CCCA is predominantly centered on the crown or vertex of the scalp.
CCCA is a progressive disease that spans over years or decades.
CCCA progresses in a symmetrical way.
Is Scarring Alopecia Permanent hair loss?
Yes, once the hair follicles are damaged and destroyed, hair cannot grow from there. The hair follicles are replaced by fibrous tissue.
Is CCCA Caused by Hot Comb?
The term "hot comb alopecia" was first used in 1968 by LoPresti and his colleagues. He theorized that black women primarily used hot metal combs in combination with Vaseline which caused chronic inflammation of the hair follicle, with the hair follicles getting destroyed and replaced with fibrous tissue.
Sperling and Sau conducted a retrospective study with 10 women with hot comb alopecia in 1992 and discovered that not all patients with CCCA used hot combs.
On the conclusion of this study, in 2001, the NAHRS Cicatricial Alopecia Centre suggested changing the term "hot comb alopecia" to "follicular degeneration syndrome" citing there are other reasons besides hot comb causing CCCA.
Is CCCA Primarily a Black Women Disease?
Afro-ethnic hair is different from Caucasian and Asian hair and has unique features. Certain ethnic hair is more prone to certain conditions or diseases.  Such diseases are not only related to the inner structure of the hair, but also to the cultural hairstyling methods used that often exert traction forces upon the hair follicles.  Hairstyling practices among black women can contribute to CCCA. Because of the nature of their hair, black women tend to treat their hair to chemical treatments such as hair straightening and relaxers, and thus modify the structure of their hair shaft, making it more susceptible to damage.
For classification purposes, the hair can be divided into three main groups according to their racial origin: Caucasian, Oriental and African. These differ mainly in their geometry, appearance, mechanical properties and water content. These differences in the hair of black women explain why some types of scarring alopecia and hair diseases are more prevalent in or almost exclusive to this ethnic group.
On close examination, the hair on black women are asymmetrical, with elliptical or oval cross section and curve hair follicle bulb.  This flattened and irregular hair shafts is responsible for lower resistance and a higher susceptibility to breakage in contrast to Asian or Caucasian hair, which has straighter hair follicles and round-shaped hair shafts.
In his book, The hair in black women, Dr. Neil Persadsingh compared African, Asian and Caucasian hairs removed while combing and concluded that African hairs have a higher number of knots, partial breakages, trichoptilosis (longitudinal division of the distal shaft) and breakages. In addition, the hair density and the total number of terminal follicles are smaller when compared to Caucasians.
How Does Hair Straightening Cause CCCA?
Hair straightening methods break the hydrogen bridges in the hair shaft, called keratin hydrolysis. It consists in the temporarily or permanent breakage of chemical bonds of the keratin molecules. "Hot comb" is a technique used to straighten Afro-ethnic hair. It became popular in the 19th century, as black women used a heated metal comb at temperature of 150-250 ºC to straighten their hair.
This technique, combined with dryers, and flat irons, cause dehydration of the hair. The dehydrated hairs have a shine to it because of the new flat structure of the hair shaft that seals the cuticle.  In addition, Vaseline or an oily mixture is applied to the hair to make it more pliable. The hot comb is then used from the base of the hair shaft to the tips of the hair bundles. When the hot comb is passed along the length of the hair at very high temperatures, another effect called bubble hair occurs. Bubble hair defect occurs when the water in the hair is expelled, causing holes in the cuticle, which becomes fragile and more susceptible to breakage.  Today, newer and safer methods are used to straighten hair without using a hot comb.
What About Chemical Straighteners Causing CCCA?
One of the popular ingredient in home-made and professional hair straightening products is formaldehyde. It has been widely used by the African ethnic population. Formaldehyde use as a straightening product has been prohibited by ANVISA because of its high carcinogenic potential in chronic exposure. It is used in the cosmetic industry in concentration of 0.2% as a preservative and in concentration of 5% as nail hardener. The chronic inhalation of formaldehyde is associated with an increased incidence of hematological neoplasms (located in the blood and blood-forming tissue. The commonest forms are the various types of Leukemia), neoplasms of the central nervous system and respiratory tract neoplasms.  Even products deem "Formaldehyde Free" may contain ingredients that degrade into formaldehyde when subjected to high temperatures. Formaldehyde bonds itself to the keratin molecules of the hair shaft. This gives the hair a shine and maximum straightening effect however long-term use causes DNA mutations and cell death.
Can Hairdressing cause CCCA?
Women with African hair tend to use various hair styling methods that contribute to traction alopecia and CCCA.  Twists, tight buns dreadlocks and hair braiding are common hair styles associated with African hair. The main problem with the use of these hair styles is the pulling force and the damaging effects on the hair shaft.
Traction alopecia is a form of gradual hair loss caused by the pulling force being applied to the hair.  It affects one-third of women of African descent.  Traction alopecia is reversible but needs to be treated quickly. Permanent hair loss such as CCCA can occur if hair styles and poor styling habits are not changed. Traction alopecia due to traumatic hairstyles is very common among black women. Black women who complain of hair loss but are reluctant to remove the braids or weaves, the scalp cannot be properly evaluated for CCCA, and their disease may be misdiagnosed as traction alopecia.  A histopathology can distinguish traction alopecia from alopecia areata, FFA, and CCCA.
I may have CCCA, what treatment should I do?
The exact cause of CCCA is unknown, although hot combs, hot dryers, hot oils on the scalp, chemical relaxers, twists, tight buns, dreadlock and hair braiding all can contribute to CCCA. Genetics may also play a role in CCCA.  When scalp biopsies are performed with people with CCCA, inflammation and scarring can be seen around the hair follicles.
If you have CCCA, you may experience itching, burning, tingling, or pain but you may also have no symptoms at all.  The best way to confirm if you have CCCA is to do a scalp biopsy with your Dermatologist.
If you are currently suffering from CCCA, the first thing you must do is to change any hair practice or hair style that may contribute to the condition.  Early detection and changes to hair styling habits can help prevent permanent irreversible damage to the hair follicles.  Once scarring occurs to the hair follicles, they are destroyed, and no hair can grow from there.
As with all scarring alopecias, there is no cure. Medical treatments can include corticosteroids, antibiotics, and other anti-inflammatory agents. Minoxidil may be used to stimulate hair growth on hair follicles that has not been permanently damaged.  Hair transplantation and SMP Scalp Micropigmentation are other options.
Cosmetic Solutions for CCCA
SMP Scalp Micropigmentation is a popular cosmetic solution for scarring alopecias like CCCA.  If your condition persists and hair is not growing back fully, you may consider SMP to camouflage the bald spots.  SMP, commonly known as hair tattoo, the technique of placing individual pigment tattoo to replicate the appearance of real hair follicles. For more information about scalp micropigmentation, please visit Here
THERADOME® LASER HAIR THERAPY
The Theradome® brings you the world's most advanced laser hair growth treatment to enjoy from the comfort of your own home. Unlike Light Emitting Diodes (LEDs) devices, our laser light targets the stem cells at the base of hair follicles. This allows the formation of a new photonic pathway that can restore hair to a healthy state. Theradome® one-of-a-kind laser hair helmet was engineered based on four crucial scientific criteria, which together provide the most powerful and efficacious laser hair growth treatment available. For more information about Theradome®, please visit Here

FIND A TRICHOLOGIST IN TORONTO GTA
With the numerous available treatments for CCCA our Trichologist can recommend the best treatment that can help with CCCA. At the Trichology Centre, we have helped patients with CCCA, advising them the best treatments available and helping them regain their confidence and self-esteem. Early assessment and treatment from the onset of hair loss is important and can help prevent the condition to worsen. Please fill out the initial trichology assessment form here: https://hairlossclinic.ca/trichology-assessment-form/ to get started.
We have two clinics in the Toronto GTA,
TRICHOLOGY CENTRE | hairlossclinic.ca | hairtattoo.ca | laserhairtherapy.ca
225 Wellesley St E, Toronto
9140 Leslie St, Richmond Hill.
Please give us a call at 647-492-9093
ADDRESS
Toronto, 225 Wellesley St East #5
Richmond Hill, 9140 Leslie St #301
EMAIL
hairlossclinic.ca@gmail.com
WORKING HOURS
Mon-Sat 10:30 am - 8:00 pm
Sunday CLOSED
Comments are closed.