LICHEN PLANOPILARIS | CAUSE & TREATMENT | HAIR LOSS CLINIC TORONTO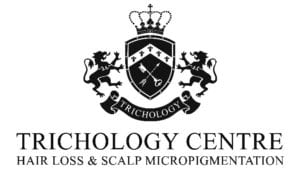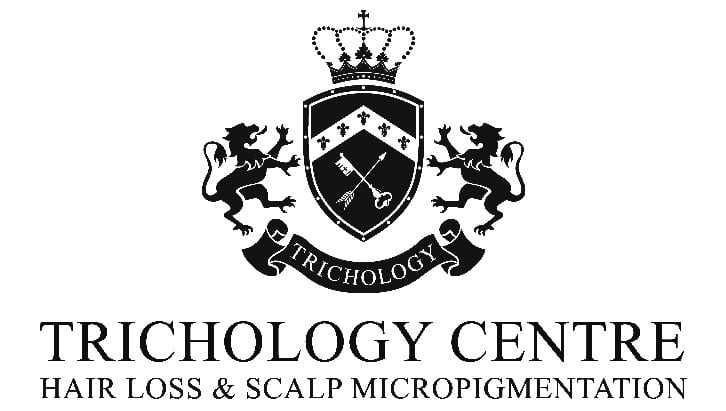 FREE ONLINE HAIR LOSS ASSESSMENT FORM
What is Lichen Planopilaris?
Lichen planopilaris (LLP) is a type of cicatricial alopecia (scarring alopecia) that occurs when a relatively common skin disease, known as lichen planus, affects areas of skin where there is hair. Lichen planopilaris destroys the hair follicle and then replaces it with scar tissue, resulting in permanent hair loss.
LLP is a chronic inflammatory disease resulting in patches of hair loss on the scalp that may be burning and itching.  The distinct feature of lichen planopilaris is the bald patches and lesions with perifollicular erythema and perifollicular scale on the scalp.  The lesions are reddish in colour and have a crusty appearance, showing scaling towards the periphery.  Hair follicles in the affected areas show inflammation.  The bald spots range from a few to many anywhere on the scalp and the pattern of hair loss is greatly varied.  Small bald spots eventually fuse to form larger areas of hair loss.
What Causes Lichen Planopilaris?
The cause of lichen planopilaris is unknown.  It has been linked to the body's immune system.  The immune system perceives the hair follicles as invaders and attacks them, destroying them and causing permanent hair loss. The inflammation leads to hair loss and scarring. The hair follicles are often observed to be reddish and scaly due to inflammation.
This disease is a variant of lichen planus, a common skin disorder. When this condition affects the scalp and hair follicles, it is called lichen planopilaris.    There are three subtypes of lichen planopilaris:
Classic lichen planopilaris – also known as follicular lichen planus. Patchy scalp.
Frontal fibrosing alopecia – hair loss and scarring primarily in the frontal hair line. Often observed in postmenopausal women.
Graham Little Syndrome – patchy cicatricial alopecia of the scalp along with hair loss on other parts of the body.
LLP is usually slowly progressive.  Hair loss is not diffused. Symptoms are often absent, but may include itching, tenderness, burning, and pain.
Under close examination, lichen planopilaris reveals absent hair follicles and white dots.  Inflammation leads to formation of tubular perifollicular scales called peripilar casts. Skin pigmentation and disfiguration is also associated with lichen planopilaris.
Who Gets LLP?
Lichen planopilaris usually affects adult women between 30-60 years old, although the age range is wide, and it also affects men. More Caucasian adults appear to get LLP more than other ethnic groups. Although lichen planopilaris is rare, it is one of the common causes of scarring hair loss of the scalp.  LLP often occurs in association with Lichen Planus, which affects the skin, nails and mucosal membranes of the body. About 50% of individuals with Lichen Planopilaris show development of Lichen Planus.  People who have contracted Hepatitis C go on to develop LLP.  Various environment factors can trigger LLP such as certain medicines and toxins.  Certain scalp trauma can also cause LLP.
Treatment for Lichen Planopilaris
There is no cure for lichen planopilaris. The condition does eventually become inactive in most cases; however, the hair loss is permanent. Although the condition cannot be cured, treatment aims to preserve the remaining hair and help to control symptoms but cannot cause regrowth of hair that has already been lost. Unfortunately, there is no single proven effective treatment for this condition and despite trying many medications some people fail to respond.  LLP is unpredictable and can relapse after years in remission.   If you suspect you have lichen planopilaris, early diagnosis and treatment is important.  A skin biopsy is often required to confirm the diagnosis.
Medical Prescribed Treatments of Lichen Planopilaris
Corticosteroids – potent topical, intralesional, oral.
Topical tacrolimus.
Hydroxychoroquine.
Tetracycline eg doxycycline.
Acitretin.
Methotrexate.
Ciclosporin.
Mycophenolate mofetil.
Since 2009, there have been several reports of the use of the antidiabetic agent pioglitazone (off-label) for the treatment of lichen planopilaris. Its efficacy has varied; up to 50–70% of patients have reduced symptoms, inflammation, and disease progression. Side effects include ankle swelling and weight gain.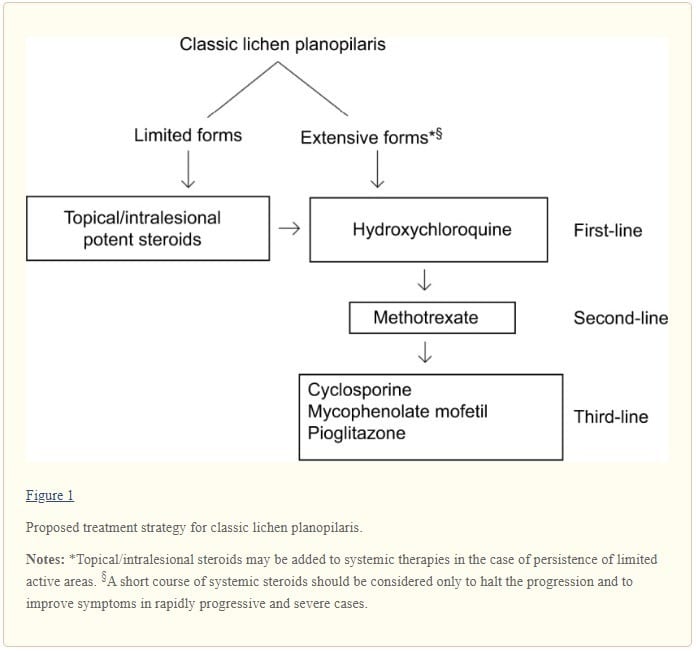 Cosmetic Treatments for Lichen Planopilaris
Some people who have extensive hair loss from lichen planopilaris will choose to wear a wig or a hairpiece.  Alternatively, SMP Scalp Micropigmentation is another cosmetic procedure that can be performed.
SMP® is short for Scalp Micropigmentation. It is a technique in which pigment is deposited into the dermal layer of the skin on the scalp replicating the look of hair follicles. When viewed from close, the pigment dots appear like real hair follicles and the person has the appearance of a full head of hair that has been recently shaved.  For more information about SMP, visit Here
Mesotherapy solutions for Hair Loss
Mesotherapy is a technique that uses micro needling of vitamins, enzymes, hormones, and plant extracts to rejuvenate the scalp and hair follicles.
AAPE® STEM CELL THERAPY
AAPE® (Adipose-derived stem cells Protein Extracts) is a mixture of refined growth factors extracted from human adipose to promote hair growth and scalp health using outstanding ingredients approved by US FDA and CFDA. AAPE has been proven to be highly effective therapy for hair regeneration. For more information about AAPE visit Here
NOURKRIN® MAN AND WOMAN HAIR LOSS
If you're worried about certain hair loss medications that contain ingredients that may cause some side effects such as Minoxidil, we offer a hair loss treatment called Nourkrin®.  Nourkrin® contains natural ingredients and has been clinically proven to help thinning hair. The key active ingredients are marine-based extracts of proteins and polysaccharides that have been combined with silica, vitamin C, and horsetail extract. Developed by scientists in Finland, Nourkrin® has been the subject of many double blind, placebo-controlled clinical studies, the latest of which showed that 77% of all participants reported a positive effect during a six-month treatment period and their hair count increased by an average of 35.7%.
PHARMA HERMETIC HAIR RECOVERY PROGRAM®
Pharma Hermetic Hair Recovery Program® works at revitalizing the hair bulb and obtaining a greater thickness and strength. It helps strengthen the anchorage of the root and rebalance the scalp.
In addition, the Hair Recovery Program® SP55, enhance the growth of new hair and activates dormant follicles thanks to its effective active ingredients. Providing all the necessary nutrients to repair the weakened and brittle hair. After the treatment, the hair becomes thicker and more voluminous.
We rely on ingredients suitable to penetrate the scalp and stop hair loss.
Thicker hair.
More density.
No side effect.
Topical application.
Lasting results.
THERADOME® LASER HAIR THERAPY
The Theradome® brings you the world's most advanced laser hair growth treatment to enjoy from the comfort of your own home. Unlike Light Emitting Diodes (LEDs) devices, our laser light targets the stem cells at the base of hair follicles. This allows the formation of a new photonic pathway that can restore hair to a healthy state. Theradome® one-of-a-kind laser hair helmet was engineered based on four crucial scientific criteria, which together provide the most powerful and efficacious laser hair growth treatment available. For more information about Theradome®, please visit Here

FIND A TRICHOLOGIST IN TORONTO GTA
With the numerous available treatments for LLP our Trichologist can recommend the best treatment that can help with LLP. At the Trichology Centre, we have helped patients with LLP, advising them the best treatments available and helping them regain their confidence and self-esteem. Early assessment and treatment from the onset of hair loss is important and can help prevent the condition to worsen.
We have two clinics in the Toronto GTA,
TRICHOLOGY CENTRE | hairlossclinic.ca | Hairtattoo.ca | Laserhairtherapy.ca
225 Wellesley St E, Toronto
9140 Leslie St, Richmond Hill.
Please give us a call at 647-492-9093
ADDRESS
Toronto, 225 Wellesley St East #5
Richmond Hill, 9140 Leslie St #301
EMAIL
hairlossclinic.ca@gmail.com
WORKING HOURS
Mon-Sat 9:00 am - 8:00 pm
Sunday CLOSED
Comments are closed.