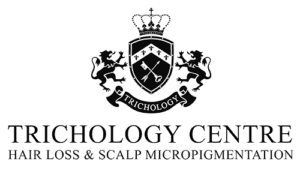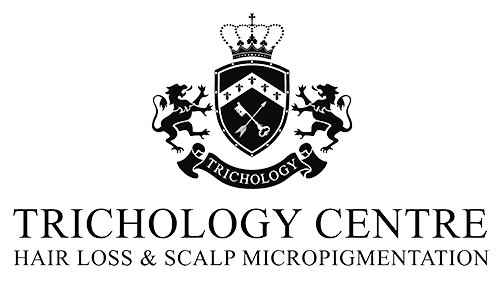 1-HOUR IN-CLINIC CONSULTATION, TRICHOSCOPY AND HAIRCHECK® – HAIR & SCALP ASSESSMENT
Our 1-hour in-clinic consultation is an in depth analysis and  assessment of your hair loss condition.  If you are losing your hair, a full examination is recommended to determine the nature and cause of your condition.  Our trichologist will go over a comprehensive questionnaire, followed by physical examination of your hair, do a hair pull and tug test. He will follow with a trichoscopic and/or HairCheck® analysis and finally recommend the best treatment for your hair loss condition. A $50 credit will go towards any of our recommended products/services.
During your confidential and private comprehensive evaluation, which includes both the initial and follow-up consultations, our trichologist will help find and correct the cause(s) of your hair-loss condition or scalp problem. He will take a full case history, specifically detailing genetic, health, diet, stress, lifestyle, and environmental influences on your hair and scalp.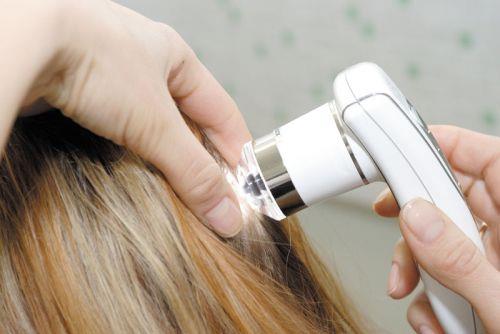 Our trichologist will also do a scalp dermoscopy (trichoscopy) which will allow magnified observation of the hair shafts, hair follicle openings, the perifollicular epidermis, and blood vessels to assess any hair and scalp disorders. Our specialized trichoscopy software will analyze the results and create a detailed report.
Our trichologist will also do a HairCheck®, using a scientific instrument designed to precisely and accurately measure hair loss, growth and breakage on any area of the scalp.  In addition, he may suggest that you have a comprehensive hair mineral assessment test to measure the levels of up to 60 essential minerals and toxic metals.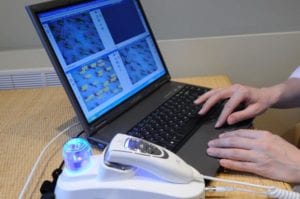 OUR 1-HOUR HAIR LOSS & SCALP ASSESSMENT INCLUDES:
Detailed medical history collection and questionnaire
Physical examination of your hair and scalp
Trichoscopy and/or HairCheck® assessment
Assessments and recommended treatments
Free followup 3 and 6 months post-treatment
1. Detailed Medical History Collection and Questionnaire
There are many reasons for hair loss. From genetics, hormonal changes, medical conditions, diet, lifestyle, stress, environment, hair styling, certain medications etc. Therefore, an in-depth questionnaire is required for our Trichologist to determine the cause for your hair and scalp disorder and to recommend appropriate treatments.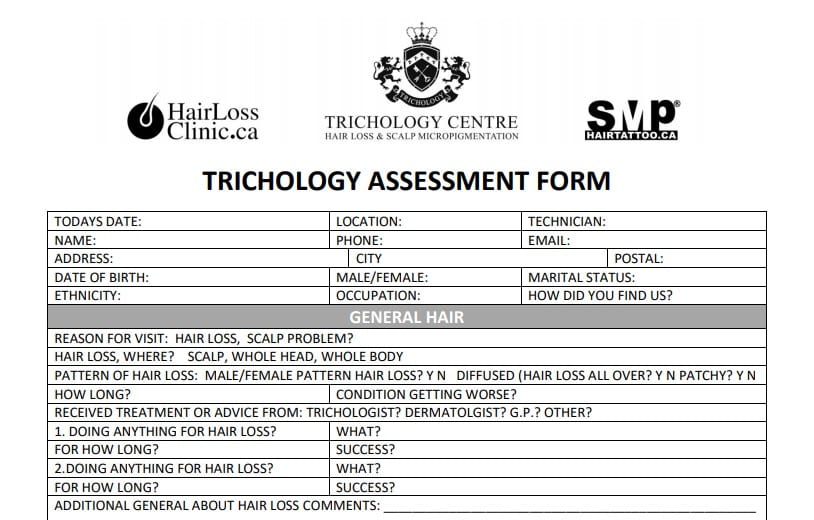 2. Physical Examination of Your Scalp and Hair
Our Trichologist will do a pull test, tug test and card test. A hair pull test is used for monitoring advancing alopecia areata, acute cases of telogen effluvium, anagen effluvium and loose anagen syndrome, and if more than 10% of hairs in a pulled bundle are removed, the results are considered positive. A tug test gives the Trichologist information about the brittleness of your hair strands. A card test is used to examine the health of hair shafts and to evaluate the number of new hair strands that are growing.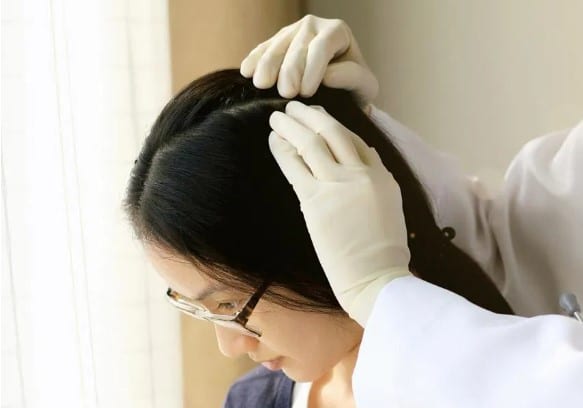 3. Trichoscopy Assessment
Further analysis of your hair and scalp using Trichoscopy. It is a noninvasive method of examining your hair and scalp under high magnification and using specialized software for assessment and reporting. Trichoscopy is useful for the assessment of hair and scalp disorders such as alopecia areata (AA), androgenetic alopecia (AGA), telogen effluvium (TE), trichotillomania, folliculitis, tinea capitis, cicatritial (scarring) alopecias, and hair shaft disorders.  Does not include full report.  For full trichoscopy report CLICK HERE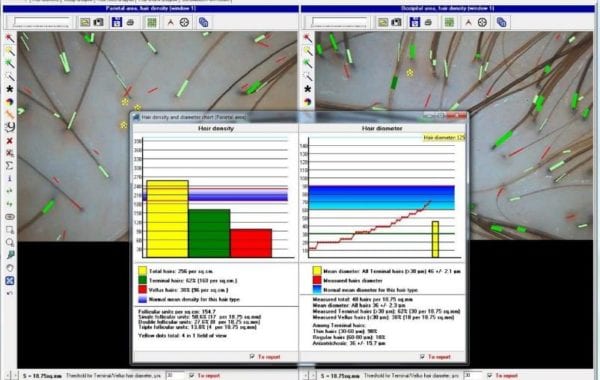 Haircheck® is a new patented technology and only scientific method capable of measuring hair loss and growth – outside of a research laboratory. It can determine if breakage is present and precisely measure its severity. It's a scientific instrument designed to precisely and accurately measure hair loss, growth and breakage on any area of the scalp. No hair needs to be cut. When hair loss or breakage is detected, our trichologist can make appropriate recommendations and measure the response to take-home products and salon treatments. Haircheck® can detect thinning, 10 to 15 years before it's visible to the naked eye. By starting treatment early, the visible effects of balding can be delayed or prevented.  MORE INFO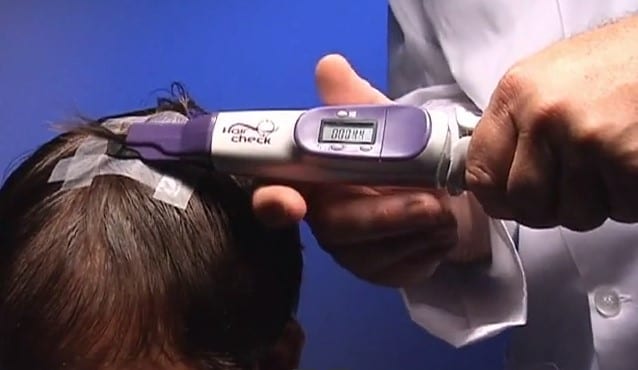 5. Assessment and Recommended Treatment
After the initial assessment, our Trichologist will work out a plan with you to help with your scalp and hair loss condition. The best options are recommended that will help prevent further hair loss, to stimulate hair regrowth, and regain your confidence back.
6. Follow up to treatment
Follow up is important to assess your progress. Your follow up appointment is included with your initial consultation fee. A $75 credit from the consultation fee will be applied to any hair and scalp treatment that you start with our Trichologist.
PRICING
FREE CONSULTATION FOR CLIENTS DOING TREATMENTS FOR AAPE®, SMP®, THERADOME®, AND PHARMA HERMETIC®
$149 1-HOUR CONSULTATION
YOUR CONSULTATION FEE INCLUDES A $50 CREDIT TOWARDS ANY OF OUR RECOMMENDED HAIR LOSS PRODUCTS
(British Science Formulation®, Nourkrin® Man and Woman, 5% Minoxidil)
CLICK HERE TO BOOK YOUR IN-CLINIC CONSULTATION
ADDRESS
Toronto, 225 Wellesley St East #5
Richmond Hill,9140 Leslie St #301
EMAIL
hairlossclinic.ca@gmail.com
WORKING HOURS
Mon-Sat 9:00-18:00
Sunday CLOSED
Comments are closed.