TRICHOSCOPY VS TRICHOGRAM
Trichoscopy is a non-invasive procedure where your hair and scalp is analyzed through a high powered camera which allows for a magnified visualization of the hair and scalp. The data is then placed into our specialized trichology software for assessing a number of hair and scalp disorders.
A trichogram is a semi-invasive procedure where your hairs are plucked and sent to our lab for analysis. A trichogram is a useful tool for clinical evaluation and assessement.
Our trichoscopy assessment is done in-clinic whereas our trichogram assessment is done online/mail for clients who cannot come to our clinic.
What is a Trichogram?
Hair and scalp evaluation techniques can be classified into 3 categories: noninvasive methods (clinical history, general examination, inspection of the hair and scalp, photography, dermoscopy, etc.); semi-invasive methods (the trichogram); and invasive methods (biopsy).
A trichogram is a semi-invasive method of hair analysis that involves plucking approximately 60 hairs from different parts of the scalp. These hairs are then analyzed under a microscope.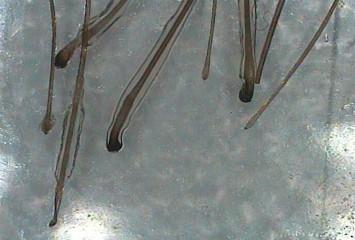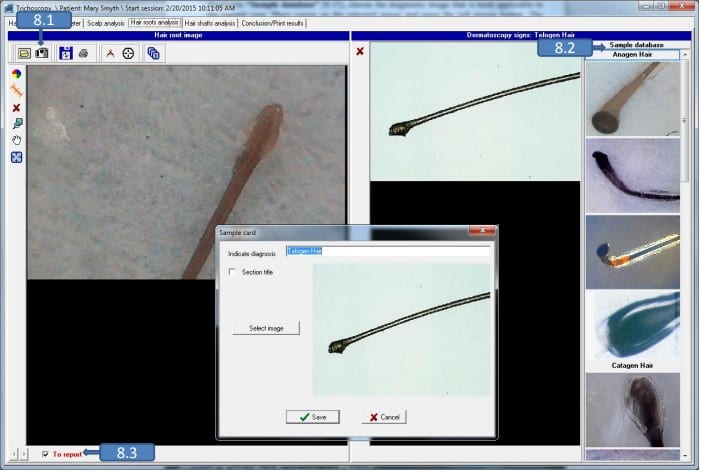 What can be determined from a Trichogram?
The hair analysis can determine hair conditions that can otherwise be missed without magnification. Hairs shafts collected are examined for fractures, irregularities, twisting and coiling or other hair shaft disorders. The free ends are checked to see if they are tapered, fractured, cut or weathered. The microscopic examination of plucked hairs provides reliable information about hair root, shaft, and viability which are good indicators for assessment and treatment of many types of hair disorders.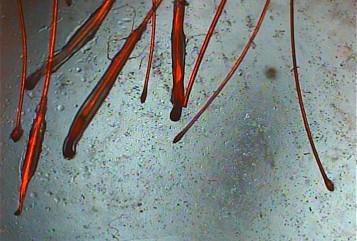 ORDERING YOUR ONLINE TRICHOGRAM ANALYSIS REPORT
The Trichology Centre Hair Analysis Lab is ideal for people unable to see one of our trichologists in person.
Our specially trained Trichologist will analyze your hair using trichogram analysis and look at your blood test results and other information to assess the best treatment for your hair and scalp.
Address:
Trichology Centre
9140 Leslie St #301
Richmond Hill, Ontario, L4B 3L6
Just send us the following to the address above:
Hair samples: Pluck a small number of hairs (approx. 60 hairs.  30 in the front of the scalp and 30 from the back) using forceps or rubber covered clamp in direction of hair growth; hold the forceps/clamp close to the skin surface and grasp all hair shafts which emerge. Hairs should be plucked from fifth day after the last shampoo.
Blood test results (if available) from the past 12 months (can also be emailed)
Photos of your hair and hair loss condition (can also be emailed or uploaded from hair loss assessment form).   Fill in our online hair loss assessment form, CLICK HERE
This fee includes a full trichological analysis of your hair sample and hair condition:
• Trichogram Analysis
• Emailing you magnified photos of some of your hair fibers
• Suggesting further blood or mineral hair tests to help with your analysis
• Customizing a special at-home treatment regimen for your hair
• Specifying supplements to help your hair condition
• Free shipping Canada wide.
YOU WILL ALSO RECEIVE A $75 CREDIT TOWARDS ANY OF OUR HAIR LOSS PRODUCTS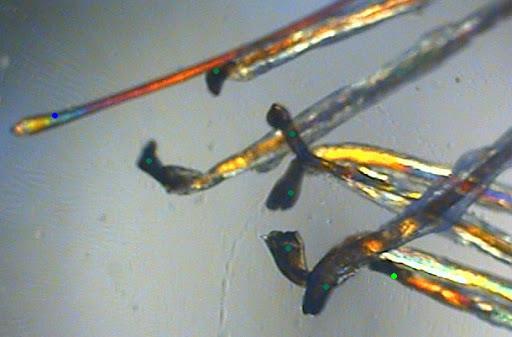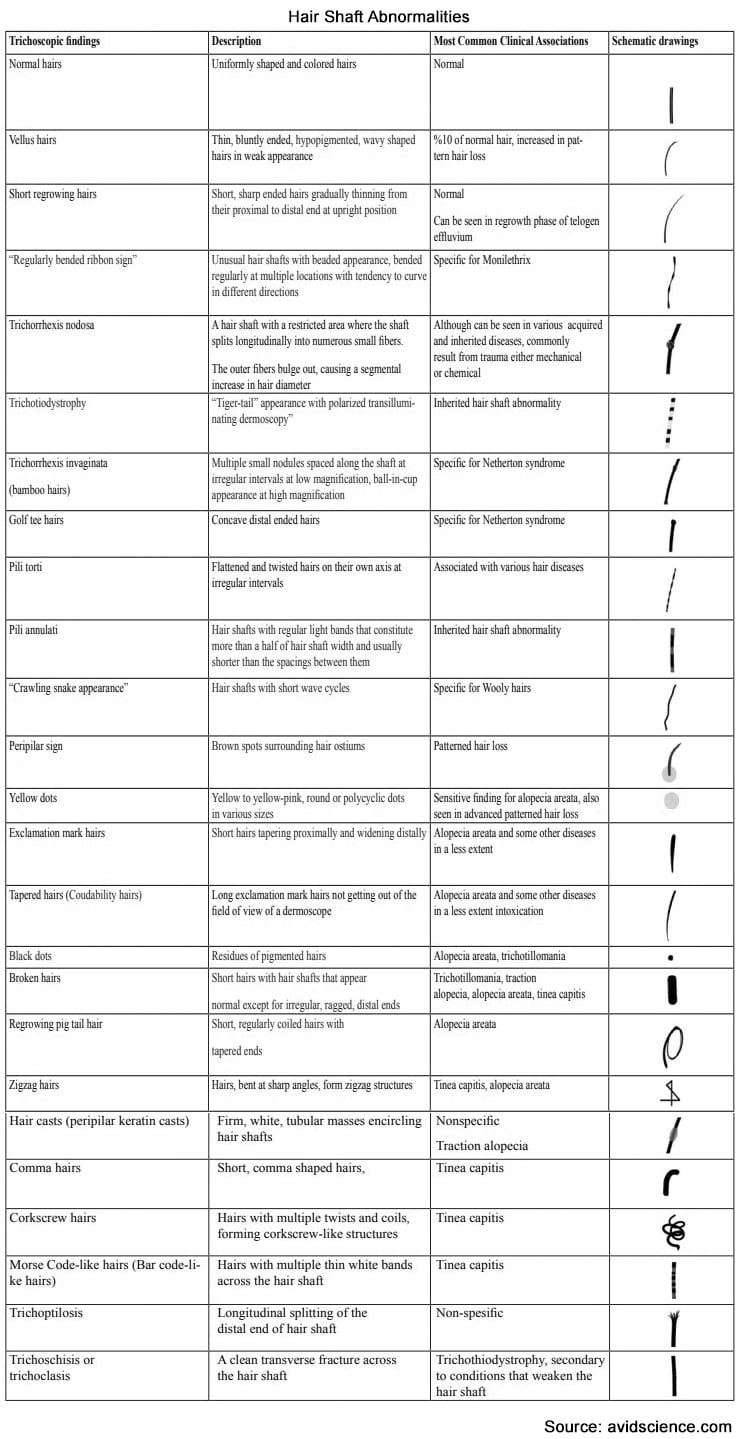 ADDRESS
Toronto, 225 Wellesley St East #5
Richmond Hill,9140 Leslie St #301
EMAIL
hairlossclinic.ca@gmail.com
WORKING HOURS
Mon-Sat 9:00-18:00
Sunday CLOSED
Comments are closed.