FRONTAL FIBROSING ALOPECIA | CAUSE & TREATMENT | HAIR LOSS CLINIC TORONTO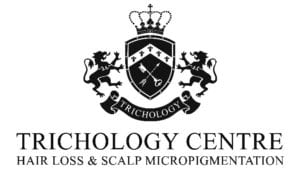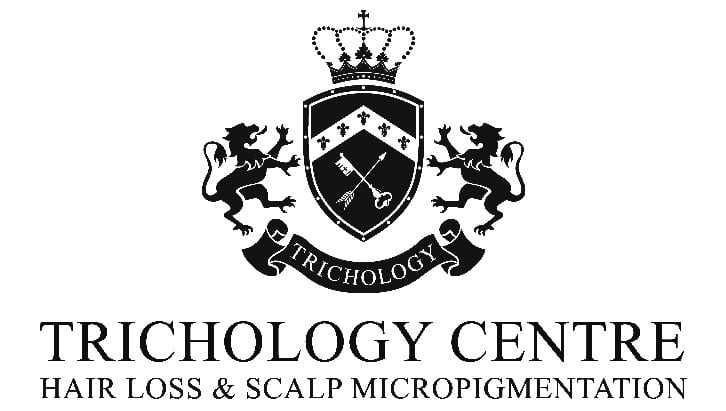 FREE ONLINE HAIR LOSS ASSESSMENT FORM
What is Frontal Fibrosing Alopecia?
Frontal Fibrosing Alopecia (FFA) is a slowly progressive primary cicatricial alopecia in which hair loss follows a pattern characterized by progressive recession of the frontal hairline and often the eyebrows.  Approximately half of all affected people experience loss of eyebrows. The skin in the affected area often looks normal but may be pale, shiny or mildly scarred. In some cases, women with FFA also have FPHL (female pattern hair loss), which is associated with diffused thinning of hair on the scalp due to increased hair shedding.  FFA is a subtype of lichen planopilaris, a scarring alopecia that affects predominantly postmenopausal women, although men and premenopausal women may also be affected.
What Causes Frontal Fibrosing Alopecia?
Although the cause of frontal fibrosing alopecia remains unknown, hormonal, genetic, and autoimmune factors most likely play an important role in causing this disease. A 2016 study suggests that there are both genetic and environmental components involved in FFA.  As with other scarring alopecias, the immune system mistakenly attacks the hair follicles as an invader. The result is the destruction of the hair follicles and replacing it with scarring tissue.
What treatment is available for Frontal Fibrosing Alopecia
Early diagnosis and prompt treatment are necessary to prevent definitive scarring and further permanent hair loss. A skin biopsy should be performed to diagnose the condition.  Treatment with certain types of medications may stop or slow hair loss in some cases.  Despite the numerous treatment options available, no one therapeutic regimen has proven effective in stopping recession of the hairline.  There is no cure for FFA. Treatment is usually disappointing, although many treatment options like antibiotics, topical and oral immunomodulators, topical and intralesional corticosteroids, hydroxychloroquine, tacrolimus, and 5-alpha-reductase inhibitors are available.   Medications that block the production of the male hormone 5-alpha reductase (finasteride) have been reported to stop further hair loss in some women. Treatment goal for FFA is to stabilize the condition rather than hair regrowth due to the scarring nature of FFA.
Skin biopsy findings are indistinguishable from lichen planopilaris (LLP), which shows scarring alopecia in patches on the scalp, rather than on the hairline specific loss characteristic of FFA.  Treatment for FFA are like those of LLP.
Medical Prescribed Treatments of Frontal Fibrosing Alopecia
Corticosteroids – potent topical, intralesional, oral.
Hydroxychoroquine.
Topical tacrolimus.
Acitretin.
Tetracycline eg doxycycline.
Ciclosporin.
Methotrexate.
Mycophenolate mofetil.
Cosmetic Treatments for Frontal Fibrosing Alopecia
Some people who have extensive hair loss from frontal fibrosing alopecia will choose to wear a wig or a hairpiece.  Alternatively, SMP Scalp Micropigmentation is another cosmetic procedure that can be performed.
SMP® is short for Scalp Micropigmentation. It is a technique in which pigment is deposited into the dermal layer of the skin on the scalp replicating the look of hair follicles. When viewed from close, the pigment dots appear like real hair follicles and the person has the appearance of a full head of hair that has been recently shaved.  For more information about SMP, visit Here
THERADOME® LASER HAIR THERAPY
The Theradome® brings you the world's most advanced laser hair growth treatment to enjoy from the comfort of your own home. Unlike Light Emitting Diodes (LEDs) devices, our laser light targets the stem cells at the base of hair follicles. This allows the formation of a new photonic pathway that can restore hair to a healthy state. Theradome® one-of-a-kind laser hair helmet was engineered based on four crucial scientific criteria, which together provide the most powerful and efficacious laser hair growth treatment available. For more information about Theradome®, please visit Here

FIND A TRICHOLOGIST IN TORONTO GTA
With the numerous available treatments for FFA our Trichologist can recommend the best treatment that can help with FFA. At the Trichology Centre, we have helped patients with FFA, advising them the best treatments available and helping them regain their confidence and self-esteem. Early assessment and treatment from the onset of hair loss is important and can help prevent the condition to worsen. Please fill out the initial trichology assessment form here: https://hairlossclinic.ca/trichology-assessment-form/ to get started.
We have two clinics in the Toronto GTA,
TRICHOLOGY CENTRE | hairlossclinic.ca | hairtattoo.ca | laserhairtherapy.ca
225 Wellesley St E, Toronto
9140 Leslie St, Richmond Hill
Please give us a call at 647-492-9093
ADDRESS
Toronto, 225 Wellesley St East #5
Richmond Hill, 9140 Leslie St #301
EMAIL
hairlossclinic.ca@gmail.com
WORKING HOURS
Mon-Sat 9:00 am - 8:00 pm
Sunday CLOSED
Comments are closed.