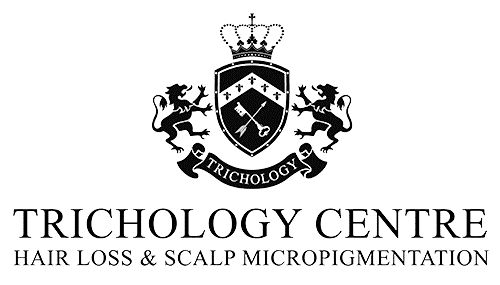 PRP FOR HAIR LOSS, DOES IT WORK?
Platelet-rich plasma (PRP) is a proven method for treating androgenetic alopecia. Hair Loss patients have benefited from this in-clinic PRP for hair loss therapy. Androgenic alopecia, also known as Male Pattern Hair Loss (MPHL) and Female Pattern Hair Loss (FPHL), are common, chronic hair loss disorders affecting men and women. Androgenic alopecia is characterized by progressive hair loss and affects up to 80% of men and 40% of women.
PRP is an autologous preparation of platelets in concentrated plasma using your blood. The current methods by which PRP is prepared report 300-700% enrichment, with platelet concentrations increasing to more than 1,000,000 platelets/L.
Clinics began using PRP in dermatology after researchers found that high concentrations of platelets in plasma cells can promote hair growth by prolonging the growing phase of the hair cycle. In the PRP hair treatment procedure, your blood is harvested and spun in a centrifuge machine to separate the platelets and plasma. Using a micro-needling device, the hair loss area is applied with the plasma and massaged into the scalp. The tiny holes created with the micro-needling device easily absorb the serum into the skin. It usually takes a minimum of 3 months to see a visible improvement in your hair loss. Over time, most male and female clients can expect a 25% to 40% increase in hair that they have lost. PRP for hair loss works best if your alopecia occurs within five years. It is more challenging to wake up hair follicles that have been dormant for a long time.
A new study found a notable decrease in hair loss from the first to the fourth sessions. The average hair count rose from 71 to 93 hair follicular units, leading to an average gain of 22.09 follicular units per cm2.
PRP in Hair Loss Treatment: A Promising Solution For Hair Loss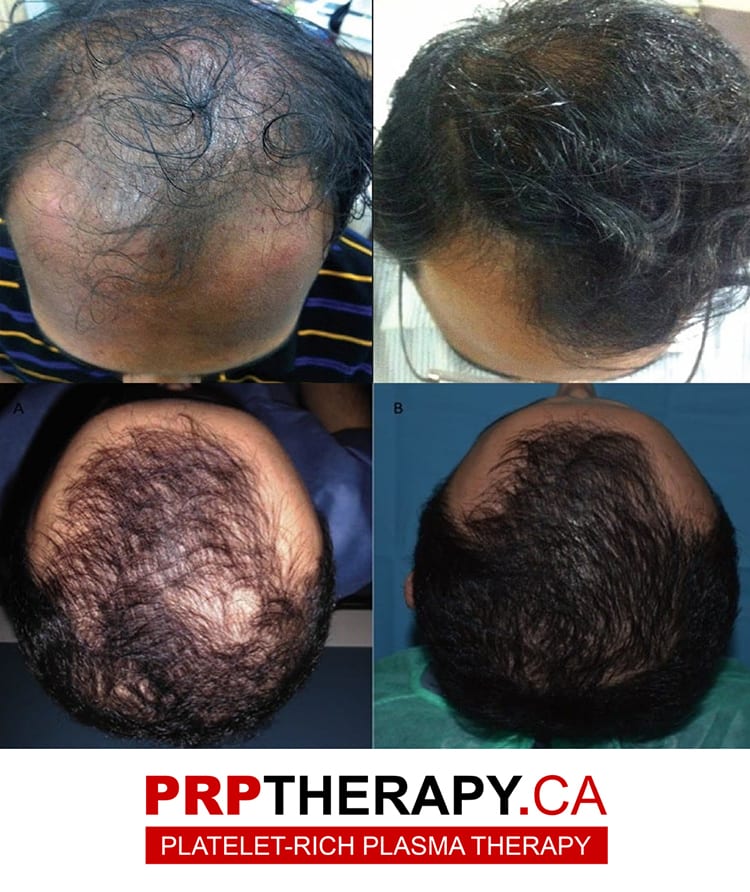 WHO IS SUITABLE FOR PRP FOR ALOPECIA
Both men and women suffering from androgenic alopecia can be good candidates for PRP injection. It is a very safe procedure and effective therapy for hair loss. However, if you have underlying health issues, such as lupus or thyroid disease, then PRP is not recommended. Patients taking blood thinners should also avoid PRP.
PRP hair treatment is a simple, cost-effective treatment option for both men and women suffering from androgenic alopecia. If you are experiencing thinning hair, now is the time to act to help restore your hair and gain your confidence back.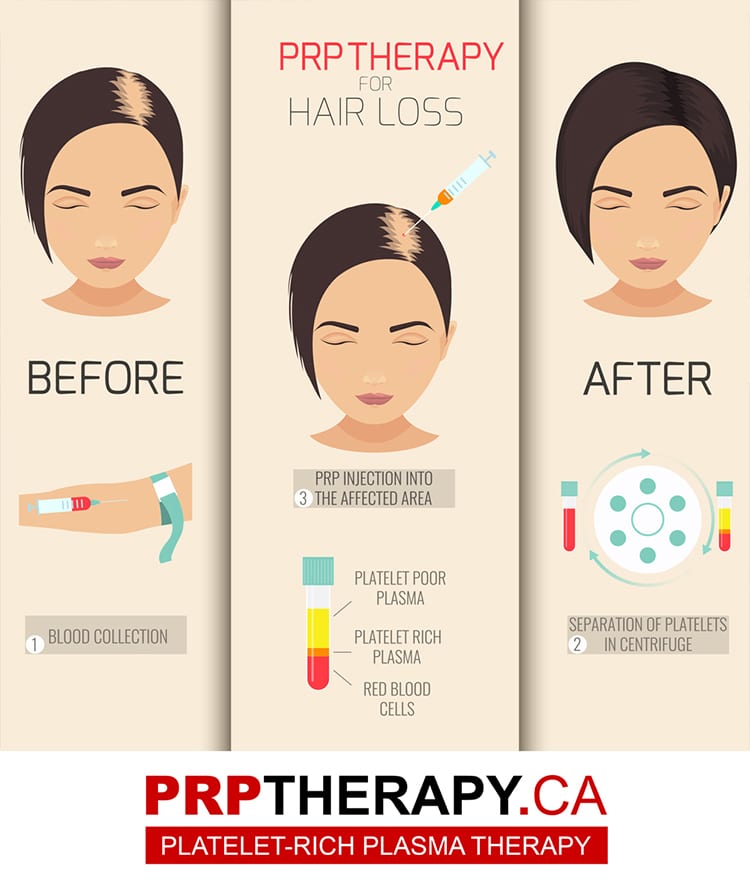 IS THE PRP HAIR TREATMENT PROCEDURE PAINFUL?
Our hair loss patients were pleasantly surprised that the treatment was not painful. The initial blood work may be unpleasant to some, but the PRP treatment is applied topically using a micro needling device and massaged into the scalp. There is no down time post treatment, and patients can return to their regular scheduled day afterwards. The whole procedure takes approximately 45 minutes for the blood work, centrifugation, and micro needling.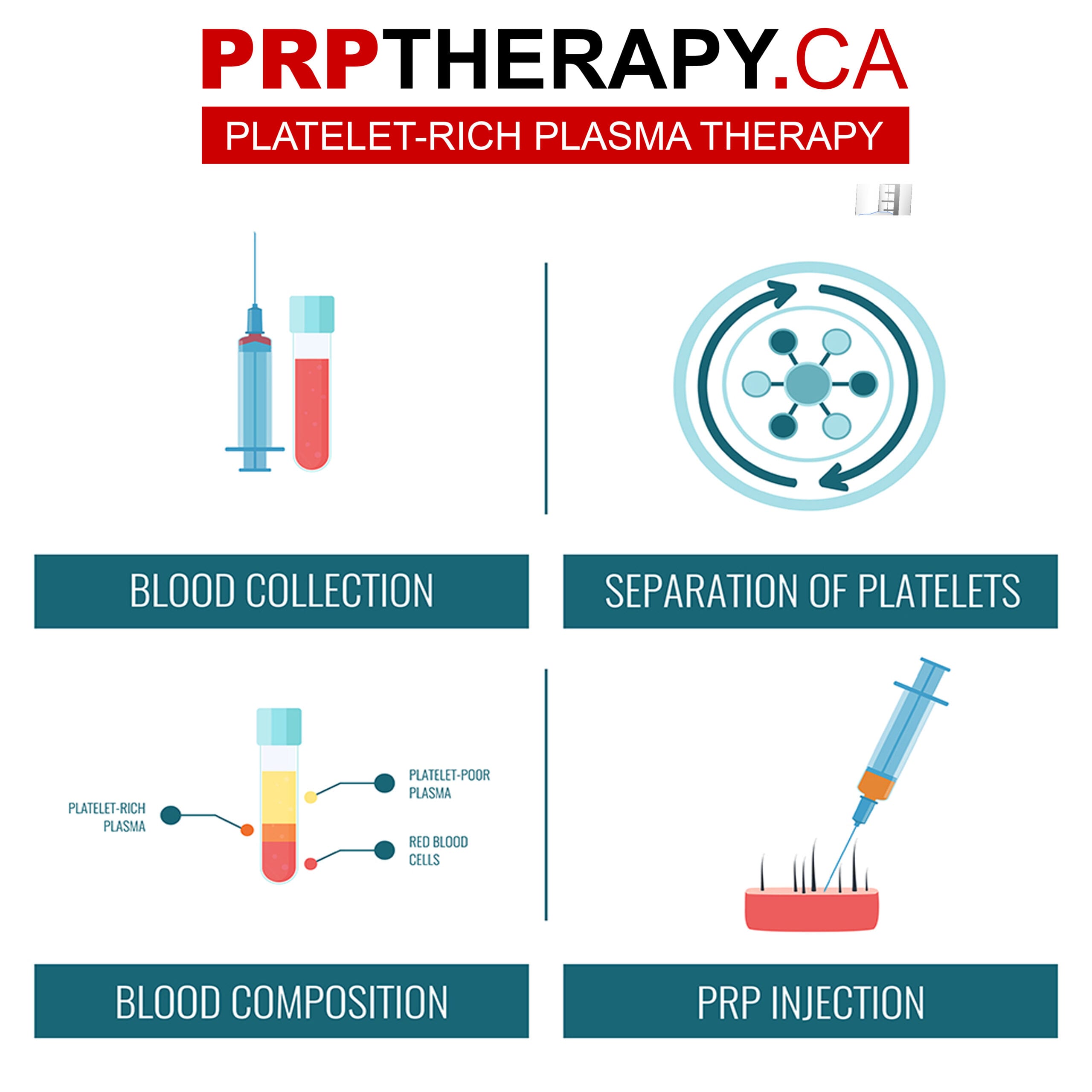 HOW MUCH IS THE PRP HAIR TREATMENT AND HOW OFTEN SHOULD IT BE PERFORMED?
At HairLossClinic.ca and PRPTherapy.ca, we have a special promotion for PRP for ha ir loss. Our 6 PRP treatment for hair plan, spaced out every 2 weeks (12-Week Plan) is what we recommend to our patients. Save $500 if you pre-pay for our 12-Week PRP Plan. Reg. $3000, current promotion $2500 for 6 treatments. Installment plans are available. Please give us a call at 647-492-9093 or visit https://HairLossClinic.ca or https://PRPtherapy.ca to book an appointment. Clinics in Toronto and Richmond Hill.
FREE ONLINE HAIR LOSS ASSESSMENT
TAKEAWAY
Doctors and medical professionals across various fields frequently utilize PRP therapy as a common treatment for hair loss. PRP therapy is commonly used in these fields, short for Platelet-rich plasma therapy. This treatment plan involves using the person's blood, which is drawn through a routine blood test and then processed to increase the concentration of platelets and growth factors, such as platelet-derived and vascular endothelial growth factors.
The process involves several steps, including blood draws, PRP injections, and sessions promoting cell growth and wound healing. The main reasons for using PRP therapy in hair restoration are to repair inactive hair follicles, reverse hair loss, and encourage new hair growth for optimal results. PRP therapy has shown to be effective for male patients with male pattern baldness or people suffering from alopecia areata.
The high concentration of platelets and growth factors in PRP therapy has additional benefits beyond hair regrowth, including wound healing and increased blood supply. Board-certified dermatologists, plastic surgeons, and nurses are part of the team delivering PRP therapies. The use of PRP in sports medicine is also gaining popularity due to the relationship between PRP and the healing process.
However, it is important to note that PRP therapy may not be a stand-alone treatment for hair loss, and prescription medications and other hair loss treatments may help to achieve the best results. As with any medical treatment, there may be some mild side effects. Discuss PRP therapy with a medical professional to determine if it is the right solution for your hair loss and self-image.
Are you experiencing any hair loss or scalp issues? Get a Certified Trichologist to assess and help treat your condition in Toronto and Greater Toronto Area. Please complete our online Trichology Assessment Form to get started now.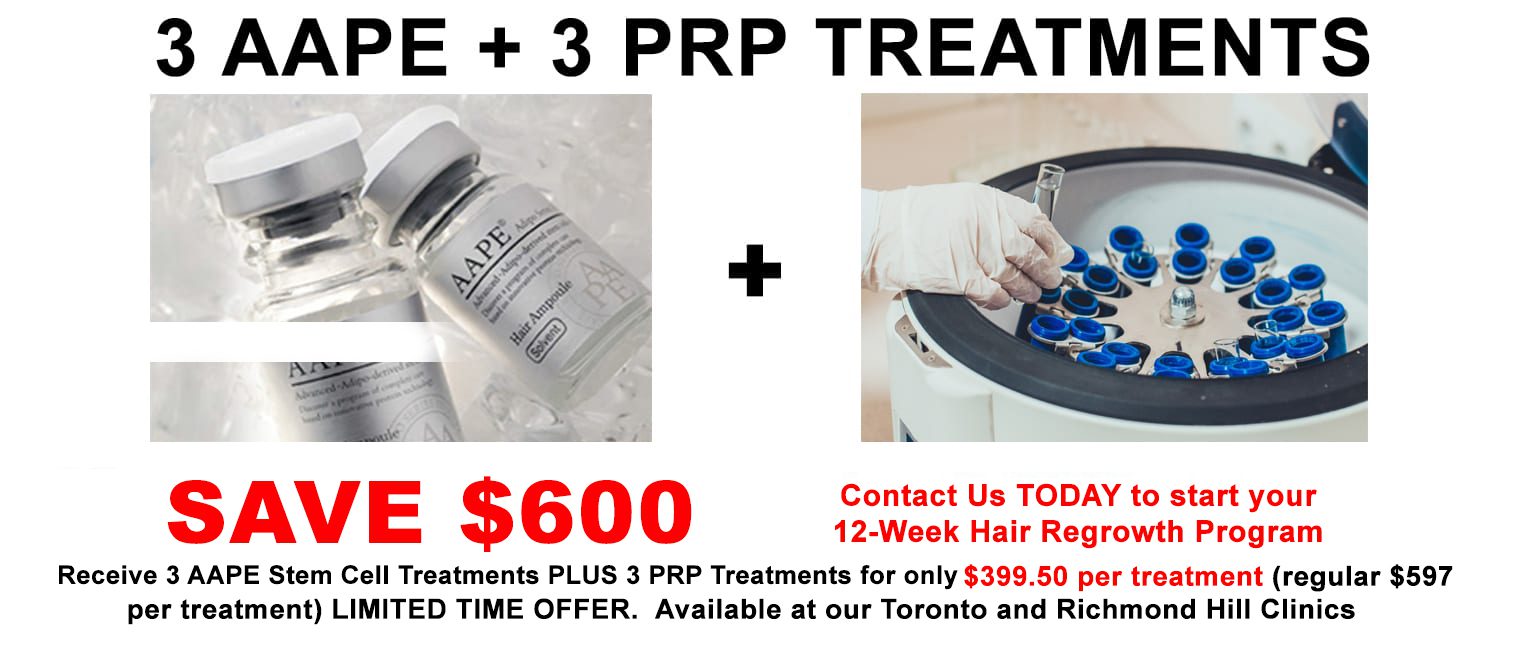 Platelet-rich plasma for androgenetic alopecia: A review of the literature and proposed treatment protocol
Androgenic alopecia (AGA) is a hair loss condition that results from both genetic and hormonal factors, leading to progressive thinning of scalp hair in a patterned manner. AGA affects 45% of men and 35% of women by the age of 60. The current FDA-approved treatments for AGA include oral finasteride and topical minoxidil.
However, due to the limited number of effective therapies for AGA, platelet-rich plasma (PRP) has become a popular alternative treatment. Platelet-rich plasma is a plasma that has a high concentration of platelets that contains growth factors, which stimulate hair regeneration.
The growth factors in platelets act on stem cells in the hair follicles, promoting the development of new follicles and neovascularization. PRP has shown to be a promising treatment option for AGA, but standard protocols for PRP preparation and administration, as well as methods to evaluate results, are yet to be established.
This literature review aims to evaluate the effectiveness of PRP for AGA and discuss the various treatment protocols proposed.
WHAT IS PRP FOR HAIR LOSS, AND HOW DOES IT WORK?
PRP (Platelet-Rich Plasma) is a hair loss treatment involving injecting a concentration of platelets from the patient's blood into the scalp. Platelets contain growth factors promoting hair growth and stimulating hair follicles, potentially leading to thicker and healthier hair.
HOW IS PRP FOR HAIR LOSS PERFORMED?
The PRP procedure typically involves drawing small blood from the patient's arm. The blood is then centrifuged to isolate the platelet-rich plasma from other constituents. The concentrated PRP is then injected into the scalp using fine needles in the areas experiencing hair loss or thinning.
WHAT ARE THE POTENTIAL BENEFITS OF PRP FOR HAIR LOSS?
PRP for hair loss is believed to stimulate dormant hair follicles, promote hair growth, improve hair thickness and density, and increase the overall quality of the existing hair. It also helps slow down the progression of hair loss and improves the success of hair transplant procedures.
IS PRP FOR HAIR LOSS A PAINFUL PROCEDURE?
Most patients typically handle the procedure without issues. Yet, a few might feel slight discomfort or a sensation akin to being pricked with a pin during the injections. Local anesthesia or numbing agents can be used to minimize any potential discomfort.
HOW MANY PRP SESSIONS ARE TYPICALLY NEEDED TO SEE RESULTS?
The quantity of PRP sessions needed may differ based on the individual and the extent of their hair loss. Generally, multiple sessions are recommended, usually spaced several weeks apart. Patients often start seeing noticeable results after three to six sessions, but optimal outcomes may take several months.
ARE THERE ANY SIDE EFFECTS OR RISKS ASSOCIATED WITH PRP FOR HAIR LOSS?
PRP treatment for hair loss is a secure procedure with a very low chance of negative side effects. Since it uses the patient's blood, the potential for an allergic reaction or rejection is remarkably small. However, some temporary side effects can occur, such as mild scalp tenderness, redness, or swelling at the injection sites.
WHO IS A SUITABLE CANDIDATE FOR PRP FOR HAIR LOSS?
PRP treatment for hair loss is appropriate for both males and females experiencing androgenetic alopecia (pattern baldness). It is most effective in the early stages of hair loss or for individuals with thinning hair. Seeking guidance from a healthcare professional through a consultation can assist in evaluating whether PRP is a suitable treatment choice based on individual circumstances.
HOW LONG DO THE RESULTS OF PRP FOR HAIR LOSS LAST?
The duration of results can vary among individuals. Typically, maintenance sessions are recommended every six to twelve months to sustain the benefits. Consistency in follow-up treatments can help prolong the effects and continue promoting hair growth.
CAN PRP FOR HAIR LOSS BE COMBINED WITH OTHER HAIR LOSS TREATMENTS?
Combining PRP for hair loss with other treatments, such as topical medications, is a viable option (e.g., minoxidil), oral medications (e.g., finasteride), or hair transplant surgery. Combining therapies can enhance the overall effectiveness of the treatment and provide better outcomes.
IS PRP FOR HAIR LOSS COVERED BY INSURANCE?
Most insurance companies view PRP for hair loss as a cosmetic intervention instead of a required medical treatment. Seeking guidance from your insurance provider is recommended to ascertain the availability of coverage or reimbursement options.
Comments are closed.