MALE PATTERN HAIR LOSS | CAUSE & TREATMENT | HAIR LOSS CLINIC TORONTO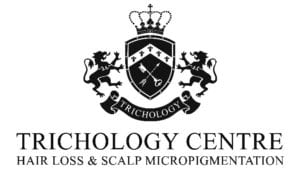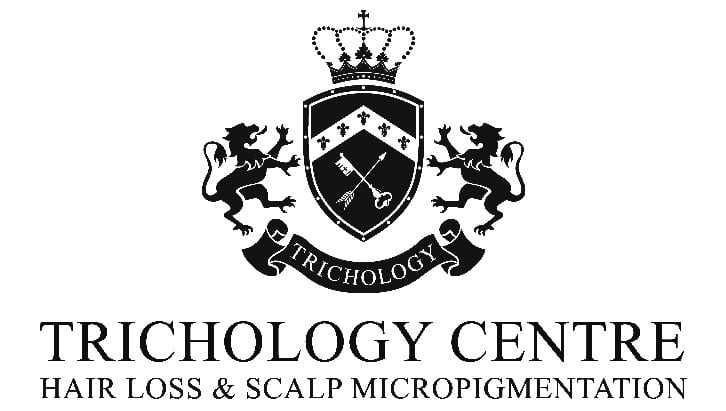 FREE ONLINE HAIR LOSS ASSESSMENT FORM
What is Male Pattern Hair Loss?
Male pattern hair loss, also known as MPHL, male pattern baldness, or male pattern alopecia (MPA), is a type of androgenetic alopecia that affects men.  Androgenetic alopecia is a genetic condition that affects both men and women, although it is much more prevalent in men.  For male pattern hair loss, the pattern of hair loss is different than that of women.
Man is not the only primate species in which genetic hair loss occurs. The orangutan and the chimpanzee both show some degree of androgenetic alopecia when they reach maturity.
Male pattern hair loss accounts for 95% of all hair loss in men. About 2/3 of all men will experience noticeable hair loss by the time they 35. By the time they are 50, about 85% of men will have significant hair loss.  Men can start losing their hair in their teens and 20s as well. About 20% of men experience hair loss in their 20s.
What are the Hair Loss Stages in Male Pattern Hair Loss?
Developed in the 1950s by James Hamilton and later revised in the 1970s by O'Tar Norwood, the Hamilton-Norwood scale is the most popular scale to classify the stages of male pattern hair loss. This scale classifies MPHL into 7 stages, from 1 to 7.  Male pattern hair loss begins above the temples and vertex of the scalp. As it progresses, a rim of hair at the sides and rear of the head remains.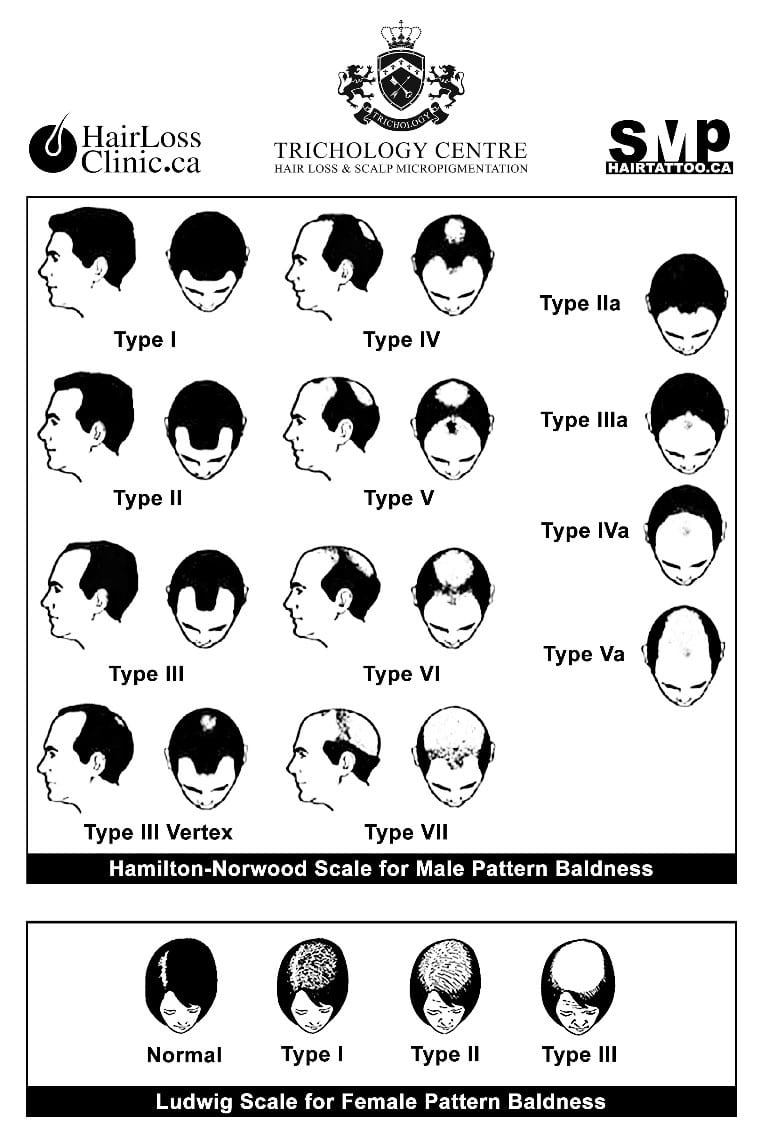 What Causes Male Pattern Hair Loss?
Male pattern hair loss is believed to be due to a combination of genetics and the male hormone dihydrotestosterone.  Genetic Hair Loss is initiated by the action of androgens (mainly dihydrotestosterone/DHT) upon the genetically predisposed hair follicle.
Hair miniaturization is a term associated with androgenetic hair loss.  There is a reduction in size of the affected hair follicles, which results in a reduction in the diameter of the hairs that they produce.  Over time, as these hair follicles miniaturize, so do the hairs that come out of them, until there are few visible hairs left.  It is not known exactly what substance "miniaturize" the hair follicles; however, it is theorized that DHT sensitivity triggers a collagen build-up around the hair follicle, miniaturizing it.
Genetic hair loss is polygenic, which means that many genes are involved in causing the condition.  They can be inherited from either from the father's or mother's side of the family, or from both equally.  The more close family members that have androgenetic hair loss, the higher the percentage there is for a person to also get the condition.
A person is more likely to inherit similar hair loss conditions to the family member whose hair characteristics he most resembles in terms of colour, type of hair (coarseness or fine) and distribution of hair (thick or thin).
It is possible to have male pattern hair loss even if no one in the family has the condition.  It is also possible that both parents have hair loss while the son does not.  For this reason, it is not called "heredity hair loss" but genetic hair loss, as the genes still sensitize the hair follicle to this condition.
What are the Best Treatments for Male Pattern Hair Loss?
There are prescription drugs and non-medical treatments available for male pattern hair loss.  Two prescription drugs have been approved by the FDA to help with male pattern hair loss. However, there are also side effects associated with them.   The two main drugs approved for male pattern hair loss are Minoxidil and Finasteride.
Minoxidil
Minoxidil (Rogaine) is a topical solution that is applied directly to the scalp to help stimulate hair follicles. Minoxidil works for about two thirds of men who use it.  It is more effective in men under 40 years old that have only recently started to lose their hair.  Side effects of minoxidil are usually mild. Skin irritation, dryness, itching, or skin rash may occur. There may be a mild burning sensation after using minoxidil spray or foam. In some cases, dizziness, drowsiness, tiredness, and temporary swelling can occur.  The downside of Minoxidil is that it is a lifetime program.  If minoxidil is stopped, the hair will return to the way it once was and progressively get worse.
Finasteride
A drug that is taken orally is Finasteride (Propecia). It is used to shrink an enlarged prostate in adult men.  This medication works by decreasing the amount of a natural body hormone (DHT) that causes growth of the prostate.  Finasteride also helps block 5α-reductase, the enzyme that converts testosterone into DHT that causes hair loss. It has been shown to effectively help hair regrowth in about 85 percent of men who take it over a span of three to four months.  The downside of taking Finasteride is the side effects associated with it which includes loss of interest in sex, impotence, trouble having an orgasm, abnormal ejaculation, swelling or tenderness in your breasts, swelling in your hands or feet, dizziness, weakness. Libido effects have been reported by 9.4 percent of patients taking Finasteride.  It also has a relatively short half-life. That means it leaves your system in about seven days after you stop taking it and you should expect to see your usually rate of hair loss return.
Nonmedical Treatments for Male Pattern Hair Loss
At the TRICHOLOGY CENTRE, more natural treatments for male pattern hair loss is preferred over drugs as some of them have negative side effects as mentioned above.  We have proven hair loss treatments and that can stabilize and help with the regrowth of your hair.
Micronutrients
The role of diet and nutrition to help male pattern hair loss is growing. New evidenced-based recommendations that micronutrients including certain vitamins and minerals have shown positive results. Micronutrients can reduce oxidative stress, an increasingly suspected contributor to male pattern hair loss. Vitamin D for example, have shown to help modify the immune response by inhibiting Th1 cell proliferation.
Vitamin D – Vitamin D boosts immunity, keeps bones strong and skin healthy, stimulates cell growth, and helps create new hair follicles. Vitamin D deficiency has been linked to alopecia areata.
Biotin – Biotin is an important coenzyme for carboxylation reactions. Biotin deficiency has been shown to cause hair loss.
Zinc – Zinc is an essential mineral upon which hundreds of enzymes depend for their catalytic activity
Iron or ferritin – Iron deficiency remains the most common nutritional deficiency in the world, a sign of which includes chronic diffuse telogen hair loss.
Vitamin A or retinoid or retinol – Vitamin A is an essential vitamin for hair follicles. It also helps skin glands make sebum. Sebum moisturizes the scalp and helps keep hair healthy.
Vitamin C – Vitamin C is a powerful antioxidant that helps protect against the oxidative stress caused by free radicals. It also helps your body absorb iron, a mineral necessary for hair growth.
Vitamin E – Like vitamin C, vitamin E is an antioxidant that can prevent oxidative stress. In one documented study, people with hair loss experienced a 34.5% increase in hair growth after supplementing with vitamin E for 8 months.
Magnesium – Magnesium acts as a cofactor for over 300 enzyme systems, and plays an important role in nucleotide synthesis, a frequent process in the rapidly dividing hair follicle.
Selenium – Selenium also contributes to antioxidant defense mechanisms via its interaction with the enzyme glutathione peroxidase.
Vitamin B12 or cobalamin – B12 contribute to nucleic acid production and thus possess an important role in the health of the hair follicles.
Folic acid or folate – Folic acid is primarily responsible for healthy cell growth including the cells in hair follicles.
Copper – copper acts with zinc in the antioxidant enzyme copper/zinc superoxide dismutase.
Adding certain vitamins and minerals can help promote hair growth and nurture the hair follicles and scalp.  Speak with a certified Trichologist on the best dietary, vitamins and minerals to help you with alopecia areata.
Mesotherapy Solutions for Male Pattern Hair Loss
Mesotherapy is a technique that uses micro needling of vitamins, enzymes, hormones, and plant extracts to rejuvenate the scalp and hair follicles.
AAPE® STEM CELL THERAPY
AAPE® (Adipose-derived stem cells Protein Extracts) is a mixture of refined growth factors extracted from human adipose to promote hair growth and scalp health using outstanding ingredients approved by US FDA and CFDA. AAPE has been proven to be highly effective therapy for hair regeneration. For more information about AAPE visit Here
PHARMA HERMETIC HAIR RECOVERY PROGRAM®
Pharma Hermetic Hair Recovery Program® works at revitalizing the hair bulb and obtaining a greater thickness and strength. It helps strengthen the anchorage of the root and rebalance the scalp.
In addition, the Hair Recovery Program® SP55, enhance the growth of new hair and activates dormant follicles thanks to its effective active ingredients. Providing all the necessary nutrients to repair the weakened and brittle hair. After the treatment, the hair becomes thicker and more voluminous.
We rely on ingredients suitable to penetrate the scalp and stop hair loss.
Thicker hair.
More density.
No side effect.
Topical application.
Lasting results.
NOURKRIN® MAN HAIR LOSS
If you're worried about certain hair loss medications that contain ingredients that may cause some side effects such as Minoxidil, we offer a hair loss treatment called Nourkrin®.  Nourkrin® contains natural ingredients and has been clinically proven to help thinning hair. The key active ingredients are marine-based extracts of proteins and polysaccharides that have been combined with silica, vitamin C, and horsetail extract. Developed by scientists in Finland, Nourkrin® has been the subject of many double blind, placebo-controlled clinical studies, the latest of which showed that 77% of all participants reported a positive effect during a six-month treatment period and their hair count increased by an average of 35.7%.
THERADOME® LASER HAIR THERAPY
The Theradome® brings you the world's most advanced laser hair growth treatment to enjoy from the comfort of your own home. Unlike Light Emitting Diodes (LEDs) devices, our laser light targets the stem cells at the base of hair follicles. This allows the formation of a new photonic pathway that can restore hair to a healthy state. Theradome® one-of-a-kind laser hair helmet was engineered based on four crucial scientific criteria, which together provide the most powerful and efficacious laser hair growth treatment available. For more information about Theradome®, please visit Here
Cosmetic Solutions for Male Pattern Hair Loss
Hair transplant and SMP Scalp Micropigmentation are two cosmetic solutions for male pattern hair loss.
SMP Scalp Micropigmentation is a popular cosmetic solution for male pattern hair loss.  If your condition persists and hair is not growing back fully, you may consider SMP to camouflage the bald spots.  SMP, commonly known as hair tattoo, the technique of placing individual pigment tattoo to replicate the appearance of real hair follicles. For more information about scalp micropigmentation, please visit https://hairtattoo.ca.
Whether you choose one or the other depends on a few factors:
The type of hair style you like. SMP is ideal for short buzz cut look.  If you plan to wear your hair short in the back, you may also consider SMP as the hair transplant scars will show with short hair.
Your budget. Hair transplants are about 2 to 3 times more expensive than SMP.
Down time. Hair transplant is a surgical procedure and you require a few weeks for the healing process. After a treatment of SMP you can still go abouts your day without too much maintenance.
Donor hair.  Some people are not suitable for hair transplant because they don't have enough donor hair.  Donor hair is the hair on the back of your scalp that is not affected by genetic hair loss. However poor results with hair transplant will occur if you don't have enough donor hair to cover the rest of your scalp.

FIND A TRICHOLOGIST IN TORONTO GTA
With the numerous available treatments for male pattern hair loss our Trichologist can recommend the best treatment that can help with male pattern hair loss. At Trichology Centre, we have helped patients with MLHL, advising them the best treatments available and helping them regain their confidence and self-esteem. Early assessment and treatment from the onset of MPHL is important and can help prevent the condition to worsen.
We have two clinics in the Toronto GTA,
TRICHOLOGY CENTRE | hairlossclinic.ca | hairtattoo.ca | laserhairtherapy.ca
225 Wellesley St E, Toronto
9140 Leslie St, Richmond Hill.
Please give us a call at 647-492-9093
ADDRESS
Toronto, 225 Wellesley St East #5
Richmond Hill, 9140 Leslie St #301
EMAIL
hairlossclinic.ca@gmail.com
WORKING HOURS
Mon-Sat 9:00 am - 8:00 pm
Sunday CLOSED
Comments are closed.