THE POWER OF DS LABORATORIES HAIR LOSS SHAMPOO: AN IN-DEPTH REVIEW
Introduction
Introducing Revita® Hair-Stimulating Shampoo, geared towards individuals troubled by hair loss, thinning hair, and androgenic alopecia (male or female pattern baldness), this high-quality product offers a premium solution.
This premium offering is ideal for both men and women experiencing hair loss, thinning hair, and androgenic alopecia (male or female pattern baldness). Our shampoo is specifically formulated to maintain scalp vitality and combat follicular dysfunction, delivering outstanding results in a remarkably short period.
Clinic Studies
Extensive clinical studies have proven the exceptional effectiveness of Revita shampoo, thanks to its unique blend of hair-stimulating compounds. These compounds have been associated with accelerated hair growth and the regeneration of new hair following episodes of hair loss. Key ingredients such as ketoconazole and caffeine, known as dihydrotestosterone blockers (DHT blockers), along with essential biotin, work synergistically to foster optimal hair growth. Furthermore, Revita shampoo is hypoallergenic and suitable for all hair types.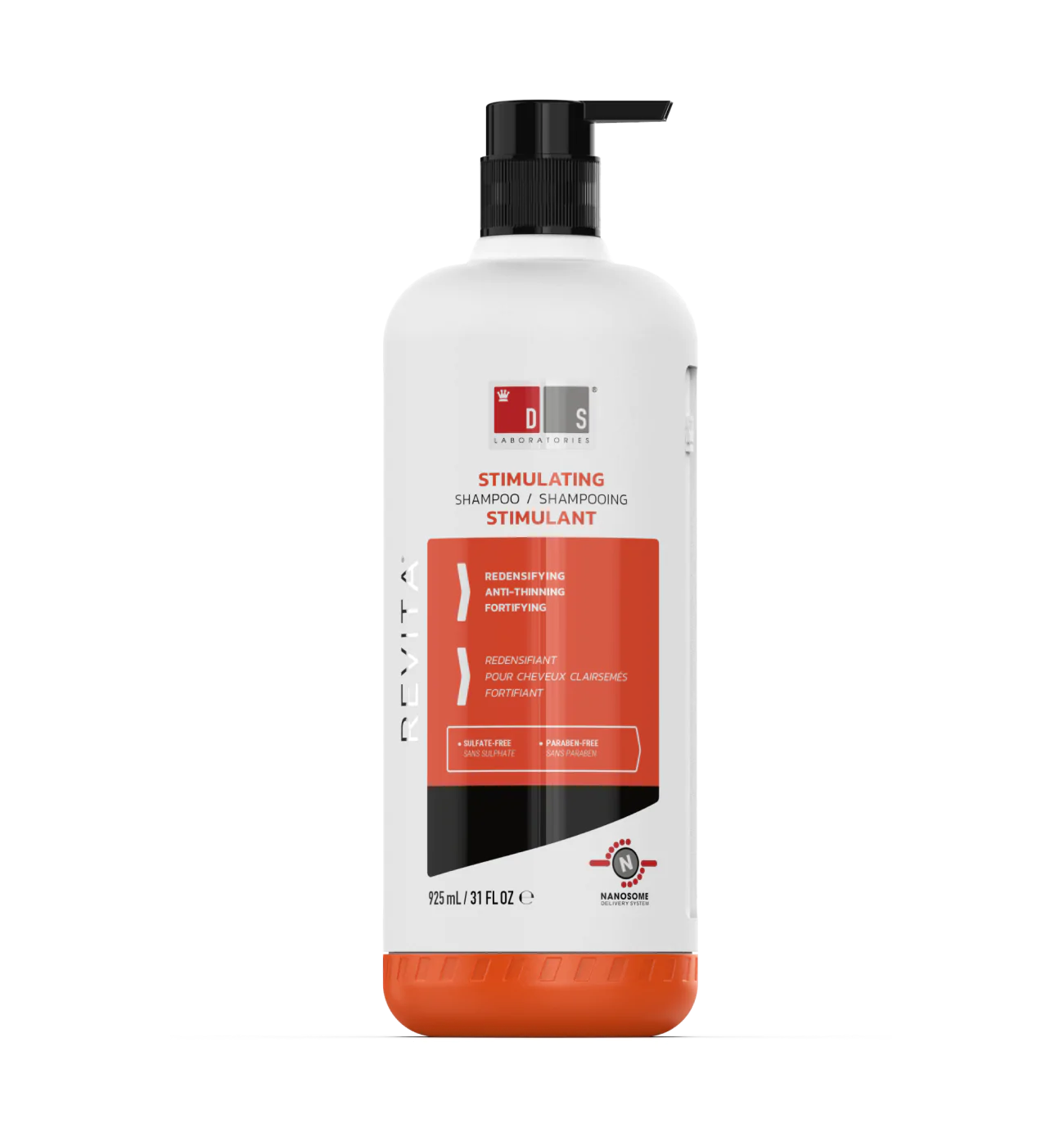 Visible Results
Visible results are evident from the very first day of use as Revita actively revitalizes hair follicles and improves scalp health. Depending on the extent and length of hair loss, the time needed to observe significant results may vary. Regardless of the extent of hair loss, daily use of Revita shampoo enhances scalp vitality, improves hair quality, and promotes the growth of new, healthy hair.
Revita maintains scalp vitality and combats hair loss through the powerful synergy of highly effective compounds. By combining antioxidant and anti-androgen properties, along with potent hydrating molecules, hair growth stimulants, and amino acids, our shampoo provides the most effective solution for stimulating hair growth.
Cutting-Edge Research
Revita shampoo results from cutting-edge research and incorporates unique compounds carefully selected for their exceptional hair-stimulating properties. Setting itself apart from typical shampoos, this product is formulated without sodium lauryl sulphate or sodium laureth sulphate, detergents known for their affordability but also associated with inflammation, irritation, and hair loss.
Our shampoo caters to the needs of all individuals, regardless of hair type or condition, supporting the health of healthy and compromised hair follicles. It effectively combats the effects of aging on hair, strengthens hair fibres, reduces shedding, and improves hair density, thickness, and overall appearance.
Promotes Scalp Stimulation
Revita promotes scalp stimulation, creating optimal conditions for faster and fuller hair growth. It also addresses stress-induced hair loss, counteracting the negative impact of stress on hair health. Moreover, Revita works to combat the effects of aging, nurturing both the hair strands and the scalp to enhance the density and achieve fuller hair.
Who can benefit from Revita?
Individuals troubled by hair loss, both men and women alike, those in any phase of thinning hair, and individuals aspiring to achieve thicker and fuller hair. It is also suitable for post-transplant patients who wish to stimulate both transplanted and existing hair follicles for maximum growth.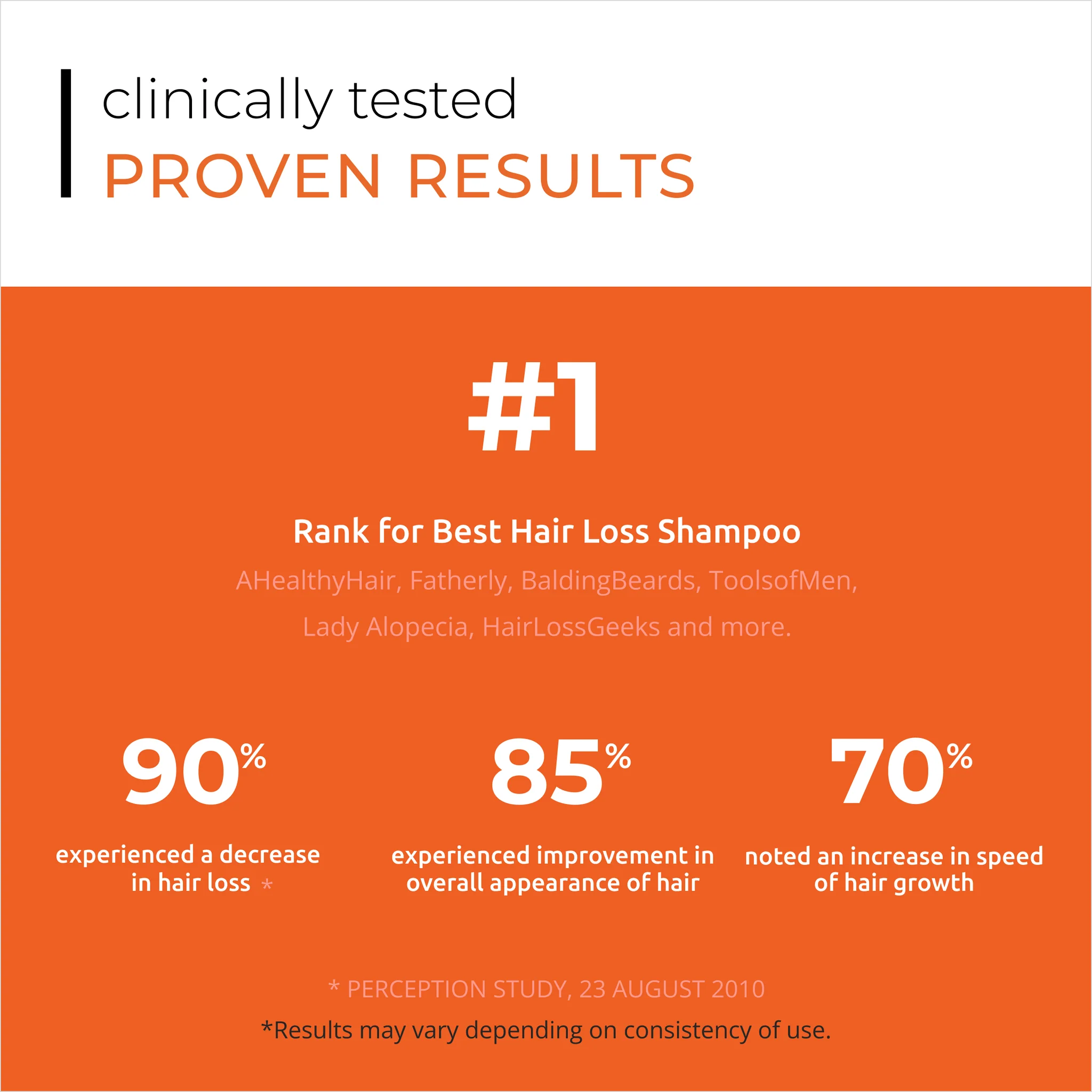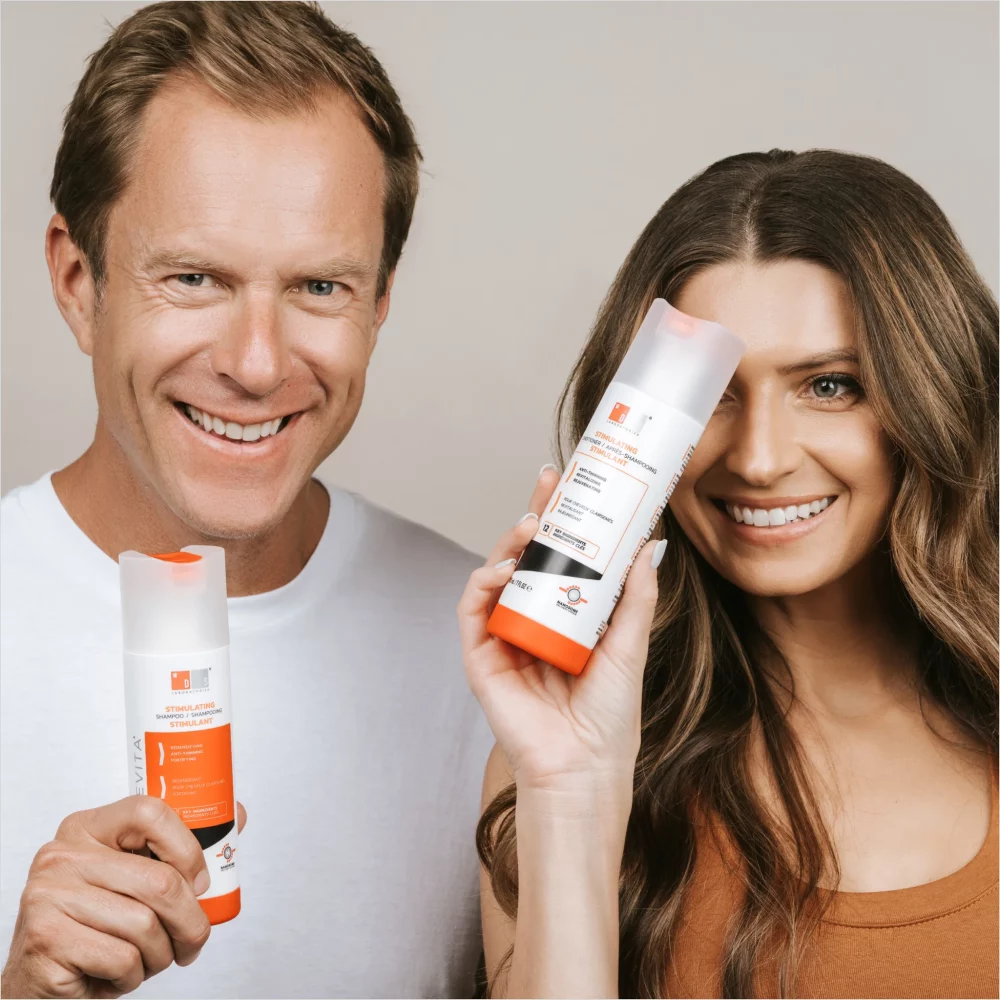 12 Key Compounds
Achieve the best results with Revita shampoo by wetting your hair and scalp, applying the shampoo, gently massaging it in, and leaving it on for two minutes before rinsing well. We recommend using it five times a week and following up with Revita Conditioner for optimal results.
Revita's high-performance hair-stimulating shampoo is the culmination of extensive biotech research involving a wide range of unique premium compounds. These 12 key compounds have been carefully selected for their exceptional properties in promoting hair growth:
Procyandin B2 (Apple Extract): This potent antioxidant concentrate, derived from unripe apple skin, safeguards cells against free radicals. Clinical studies have shown that continuous use leads to an increase of nearly 80% in hair diameter and a rise in total hair count without any adverse effects.
Caffeine 4%: Caffeine has demonstrated potential in reversing the effects of dihydrotestosterone (DHT), the primary hormone associated with hair loss. It also enhances blood circulation to the scalp and extends the anagen (growth) phase of the hair follicles.
Taurine: As the body's most abundant amino acid, Taurine is crucial in promoting keratin production, which strengthens hair and prevents premature hair loss. It also corrects the damaging rigidification of the connective sheath surrounding hair follicles affected by androgenic hair loss.
Ketoconazole: With its antifungal properties, Ketoconazole is clinically proven to combat the conversion of Testosterone to DHT. It effectively reduces scalp irritation caused by fungal colonization or infection, addressing the inflammatory process associated with male and female pattern balding.
Emu Oil: Abundant in essential fatty acids, Emu oil rejuvenates the scalp with consistent use, promoting hair growth and minimizing hair loss. Clinical studies have also shown that it acts as a 5a-reductase inhibitor, reducing DHT levels in the scalp.
Niacinamide: This form of vitamin B3, known as niacinamide, is an essential nutrient that supports various cellular processes. It plays a vital role in preventing inflammation, which can impact hair health.
Copper Peptides: Known for their potent anti-inflammatory properties, they protect against oxidative damage after tissue injury and promote tissue remodelling. Research institutes have found that they improve hair transplant success, increase hair follicle size, stimulate hair growth, and reduce hair loss.
L-arginine: As a semi-essential amino acid, L-arginine supports protein synthesis by facilitating the transport and storage of nitrogen. This, in turn, enhances hair growth and strength.
Rooibos Tea: Studies have revealed that Rooibos tea promotes hair growth, prevents hair loss, and imparts a radiant shine to the hair.
Cysteine: Recent studies have shown that cysteine, an amino acid from the Keratin group, can effectively reverse hair loss and restore growth to normal levels.
Biotin: Biotin, a B vitamin, is vital in converting nutrients into energy. Playing a vital role in synthesizing fatty acids and glucose, it serves as a fundamental building block for achieving thick and healthy hair.
Ornithine: Recent findings have revealed that ornithine, a vital enzyme involved in polyamine synthesis, can stimulate hair growth, enhance hair strength, and reduce the occurrence of early-onset hair loss.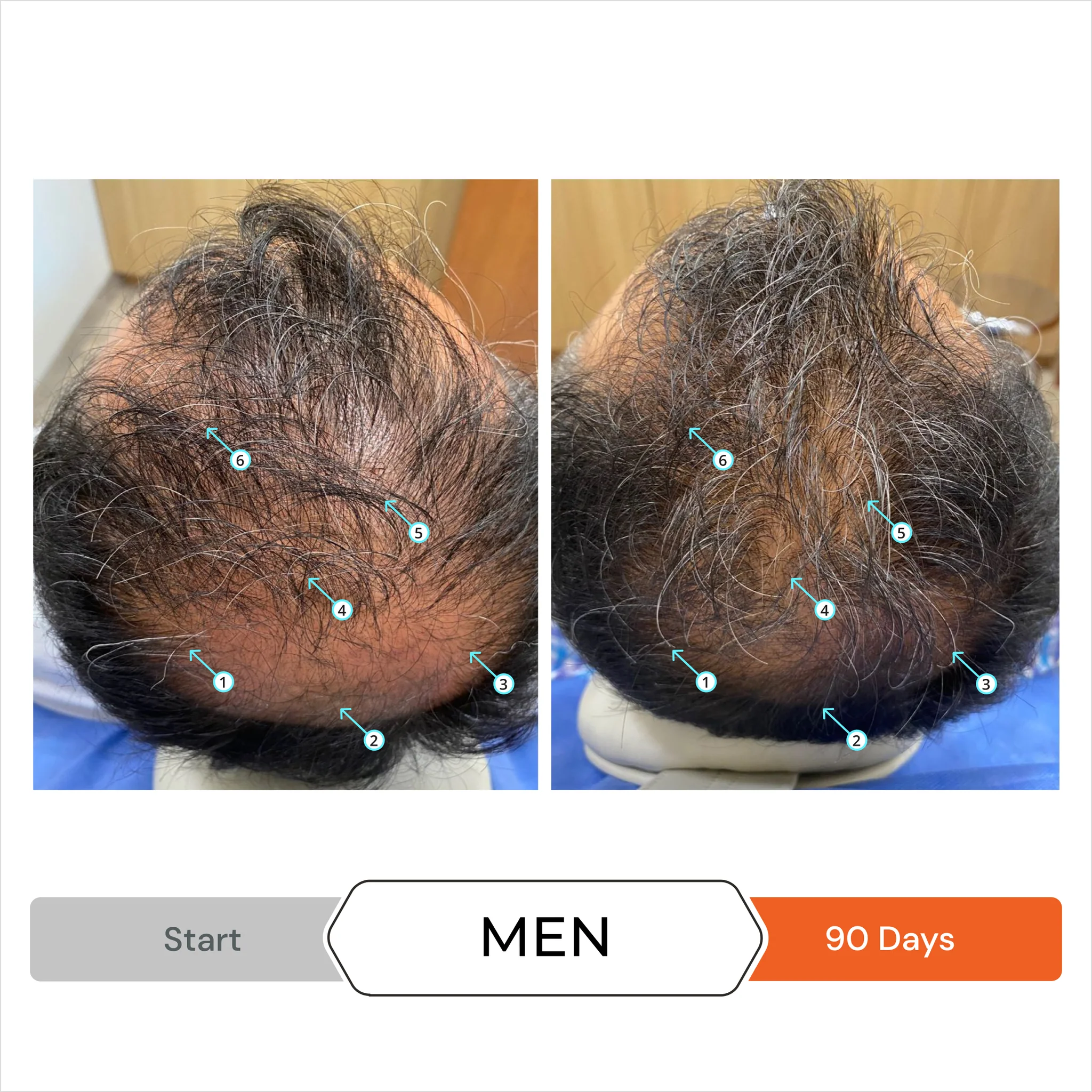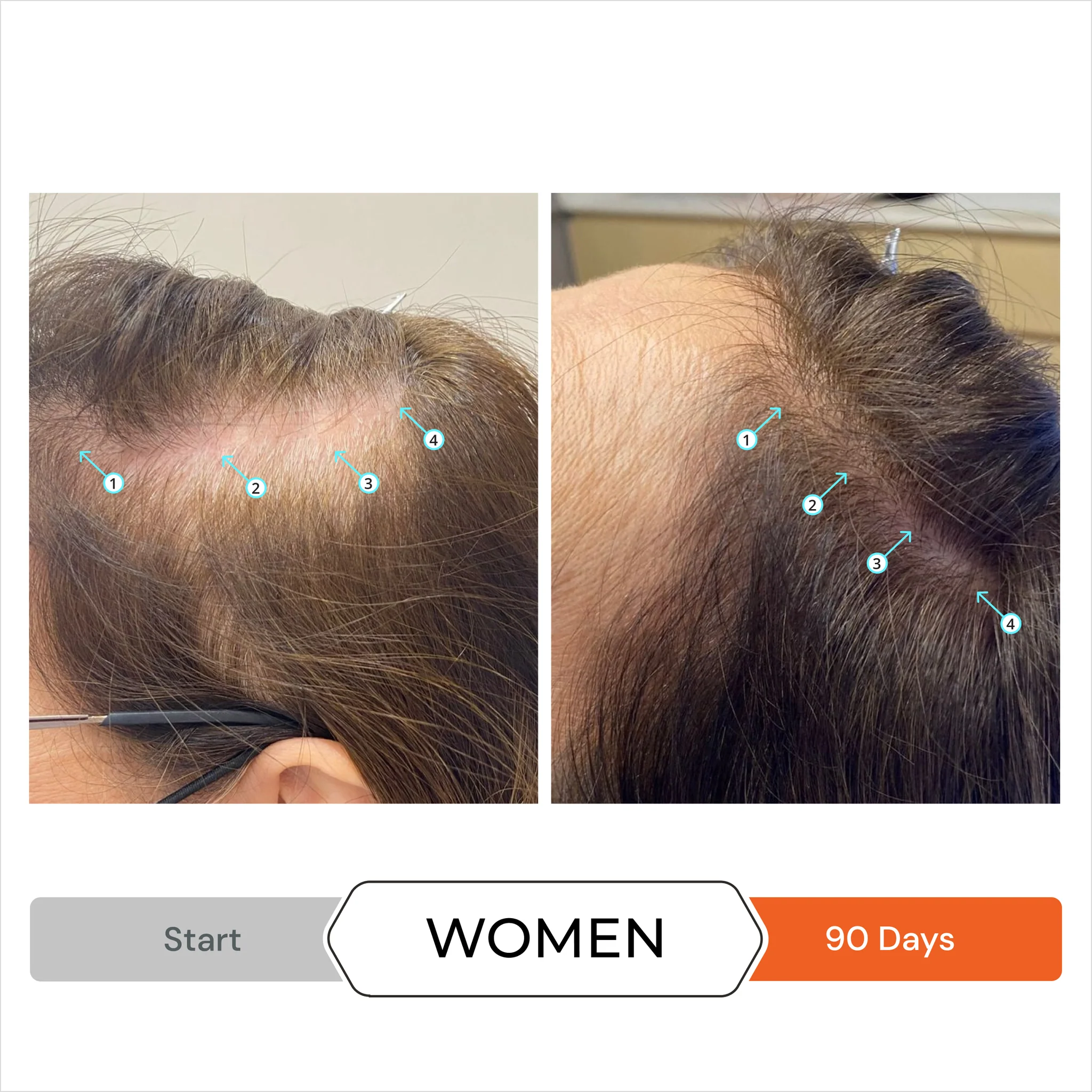 Where to buy DS Laboratories Revita Hair Loss Shampoo
TORONTO PICKUP
If you live in the Toronto GTA, you can pick up the product from the following locations:

Toronto: 600 Sherbourne St #605
Richmond Hill: 9140 Leslie St #301.  Please leave us a message on the form to the right so we can check if the products are in stock before you come.
Book Your Free Consultation Today Or Call (647) 492-9093
Comments are closed.