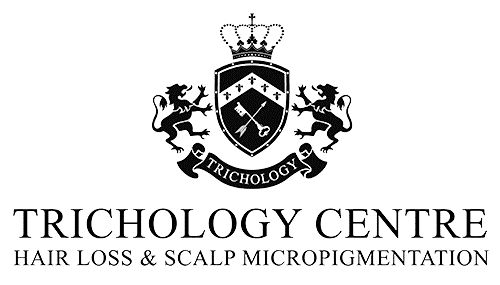 Certain Commercial Dermatology Products May be Tied To Risk For Frontal Fibrosing Alopecia
Dermatology Advisor reports, "Certain commercial dermatology products may be associated with risk for frontal fibrosing alopecia (FFA),"
investigators concluded in a "multicenter case-control study" that "recruited patients from 11 medical centers in Brazil." For the study, "adult patients older than 18 years of age with a clinical diagnosis of FFA were matched to control patients with nonscarring alopecia who received care at the same centers." The study revealed that FFA was tied to "formalin hair straightening and regular use of facial soap and moisturizers," but not "associated with use of sunscreen." The findings were published online in the Journal of the American Academy of Dermatology.
https://www.dermatologyadvisor.com/home/topics/general-dermatology/ffa-has-associations-with-common-products/
FDA Has Reportedly Allowed Dangerous Hair Straightener Products To Remain On The Market
The New York Times reports FDA scientists have said that the chemical used in "Brazilian Blowout" hair straightening treatments can be dangerous by causing formaldehyde poisoning, but the products have stayed "on the market despite the recommendations of" the agency's own scientists. The New York Times adds that people who have received such treatments have complained of headaches, eye pain, nosebleeds, nausea, and trouble breathing. The products claim to be "formaldehyde-free," but they contain "methylene glycol, which converts to formaldehyde gas after coming in contact with air."
https://www.nytimes.com/2020/10/21/health/brazilian-blowout-formaldehyde-fda.html#:~:text=The%20Food%20and%20Drug%20Administration,advocacy%20group%20Environmental%20Working%20Group
Prevalence Of Cardiac And Metabolic Disorders May Be Higher In Patients With Alopecia Areata
Dermatology Advisor reports, "Cardiac and metabolic comorbidities were highly prevalent in patients with alopecia areata (AA)," investigators concluded after extracting "data from the Explorys electronic aggregate database, which comprises medical records data from more than 50 million patients across the United States." Next, "patients with AA (n=33,130) were compared with patients without AA (n=57,246,350)." The study revealed that "compared with control patients, patients with AA had elevated prevalence rates of hypertension (28% vs 17.5%), obesity (18.1% vs 3%), hyperlipidemia (19.8% vs 6.6%), diabetes mellitus (11.4% vs 7.4%), metabolic syndrome (1.4% vs 0.3%), coronary artery disease (5.5% vs 1.8%), atrial fibrillation (1.7% vs 1.2%), and stroke (0.45% vs 0.31%)."
https://www.dermatologyadvisor.com/home/topics/general-dermatology/aa-associated-with-increased-risk-for-cardio-and-metabolic-issues/
Researchers Say SARS-CoV-2 Can Live On Human Skin For Up To Nine Hours
Fox News reports researchers in Japan "found that SARS-CoV-2" can survive "on human skin for up to nine hours." The researchers also found that SARS-CoV-2 "outlived the influenza A virus on human skin, which remained viable for about two hours." The findings were published in Clinical Infectious Diseases.
People With Blood Type O May Be Less Vulnerable To COVID-19, Studies Suggest CNN reports two new studies suggest that "people with blood type O may be less vulnerable to COVID-19 and have a reduced likelihood of getting severely ill." One Danish study "found that among 473,654 people who were tested for [COVID-19], only 38.4% with blood type O tested positive – even though, among a group of 2.2 million people who were not tested, that blood type made up 41.7% of the population." Another study by "researchers in Canada found that among 95 patients critically ill with [COVID-19], a higher proportion with blood type A or AB – 84% – required mechanical ventilation compared with patients with blood group O or B, which was 61%." The findings of both studies were published in Blood Advances.
https://www.foxnews.com/health/coronavirus-can-survive-skin-hours-study
Comments are closed.