TINEA CAPITIS | CAUSE & TREATMENT | HAIR LOSS CLINIC TORONTO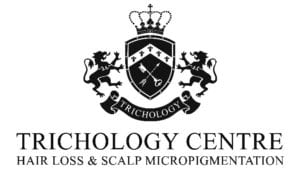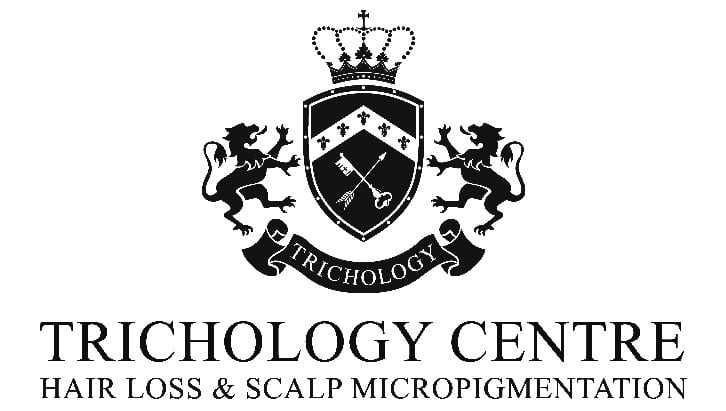 FREE ONLINE HAIR LOSS ASSESSMENT FORM
What is Tinea Capitis?
Tinea capitis (also known as ringworm of the hair, ringworm of the scalp, herpes tonsurans, and tinea tonsurans) is a fungal infection of the scalp. The causative pathogens belong to only two genera: Trichophyton and Microsporum. The fungi attack the outer layer of skin on the scalp and the hair shaft. It is a highly infectious disease and can be transmitted by person-to-person, animals, or items that have the fungus on it such as combs, brushes, hats, towels, or pillows.  A pet, such as a cat or dog, can have the infection without showing any signs. Children can get the infection by touching or petting the animal.  It gets the name ringworm because the fungus causes circular marks on the skin, however there are actually no worms.  Children under 15 are particularly susceptible to ringworm. Outbreaks of ringworm are common in schools and childcare centres where the infection easily spreads through close physical contact.
What are the Symptoms of Tinea Capitis?
Tinea capitis may show itself in several ways, but mainly a combination of itching, scaling and hair loss causing bald spots.
Black Dots – the hairs are broken off at the scalp appearing as black dots.
Smooth areas of hair loss – where there is hair loss, the scalp appears smooth.
Kerion – In some cases, ringworm of the scalp causes kerion — a severe, painful inflammation of the scalp.
Favus – yellow crusts and matted hair.  Untreated kerion and favus can result in permanent scarring and bald areas.
Dry Scales – like dandruff but with moth-eaten pattern of hair loss.
Swollen Lymph Glands – may cause swollen lymph glands at the sides of the back of the neck.
What Causes Tinea Capitis?
According to the Centers for Disease Control and Prevention (CDC), about 40 unique species of fungi can cause ringworm. Ringworm is caused by a fungus that eats keratin, a protein found in skin, hair, and nails. Fungi called dermatophytes cause ringworm of the scalp.
How to Treat Tinea Capitis?
Tinea Capitis requires systemic treatment because topical antifungal agents do not penetrate down to the hair follicle root. Topical treatment is only used as adjuvant therapy to systemic antifungals. Treatments for tinea capitis include oral antifungals and medicated shampoo. However, the choice of medication will depend on the type of fungi involved.
Terbinafine (Lamisil)
This medication is an antifungal medication taken by mouth or applied to the skin. It is used to treat a variety of fungal skin infections such as ringworm, athlete's foot, and jock itch. Terbinafine is an antifungal that works by preventing the growth of fungus.
Griseofulvin (Grisovin)
Oral agent used when other antifungal treatments, such as tinea creams or powders, have not worked. It works by helping newly formed skin, hair and nails to resist attack by fungi. It must not be used during pregnancy as may cause birth defects. Overall, griseofulvin is considered to be safe in children. A 2- to 4-week course of terbinafine is at least as effective as a 6- to 8-week course of griseofulvin for the treatment of Trichophyton infections of the scalp. Griseofulvin is likely to be superior to terbinafine for the rare cases caused by Microsporum species.
Anti-fungal shampoos
Most anti-fungal shampoos have Ketoconazole, a powerful anti-fungal ingredient, others have more natural ingredients:
Nizoral A-D Shampoo
Healthy Hair Plus All in One Shampoo>
Brooklyn Botany Tea Tree Shampoo
DHS Zinc
Neutrogena T/Gel
Healthy Hair Plus
Maple Holistics Tea Tree Shampoo
ProBliva for Hair & Scalp
How to Prevent Tinea Capitis from spreading?
Because tinea capitis is very infectious, it is very important to avoid person-to-person contact, avoid petting animals and not share personalized items such as brushes and combs.
It is important to wash and clean combs and brushes well. Soak them in a solution of half bleach and half water for 1 hour a day.
Wash towels in hot soapy water after each use.
Tinea capitis rarely occurs in adults, so adults in the home, who do not have tinea capitis, do not need to use the medicated shampoo.

FIND A TRICHOLOGIST IN TORONTO GTA
With the numerous available treatments for hair and scalp conditions our Trichologist can recommend the best treatment that can help. At the Trichology Centre, we have helped patients with all types of hair and scalp conditions, advising them the best treatments available and helping them regain their confidence and self-esteem. Early assessment and treatment from the onset of the hair and scalp condition is important and can help prevent the condition to worsen.
We have two clinics in the Toronto GTA,
TRICHOLOGY CENTRE | hairlossclinic.ca | hairtattoo.ca | laserhairtherapy.ca
225 Wellesley St E, Toronto
9140 Leslie St, Richmond Hill
ADDRESS
Toronto, 225 Wellesley St East #5
Richmond Hill, 9140 Leslie St #301
EMAIL
hairlossclinic.ca@gmail.com
WORKING HOURS
Mon-Sat 9:00 am - 8:00 pm
Sunday CLOSED
Comments are closed.